F5 Terraform Automation Lab
Solution Overview
Infrastructure-as-Code is a significant movement across the networking industry that builds on core principles within the DevOps movement that favor treating everything possible "as code."
The F5 Terraform Automation Lab is an hands-on overview to introduce the concept of IaC (Infrastructure-as-Code) for managing F5 application services using BIG-IP Terraform Provider.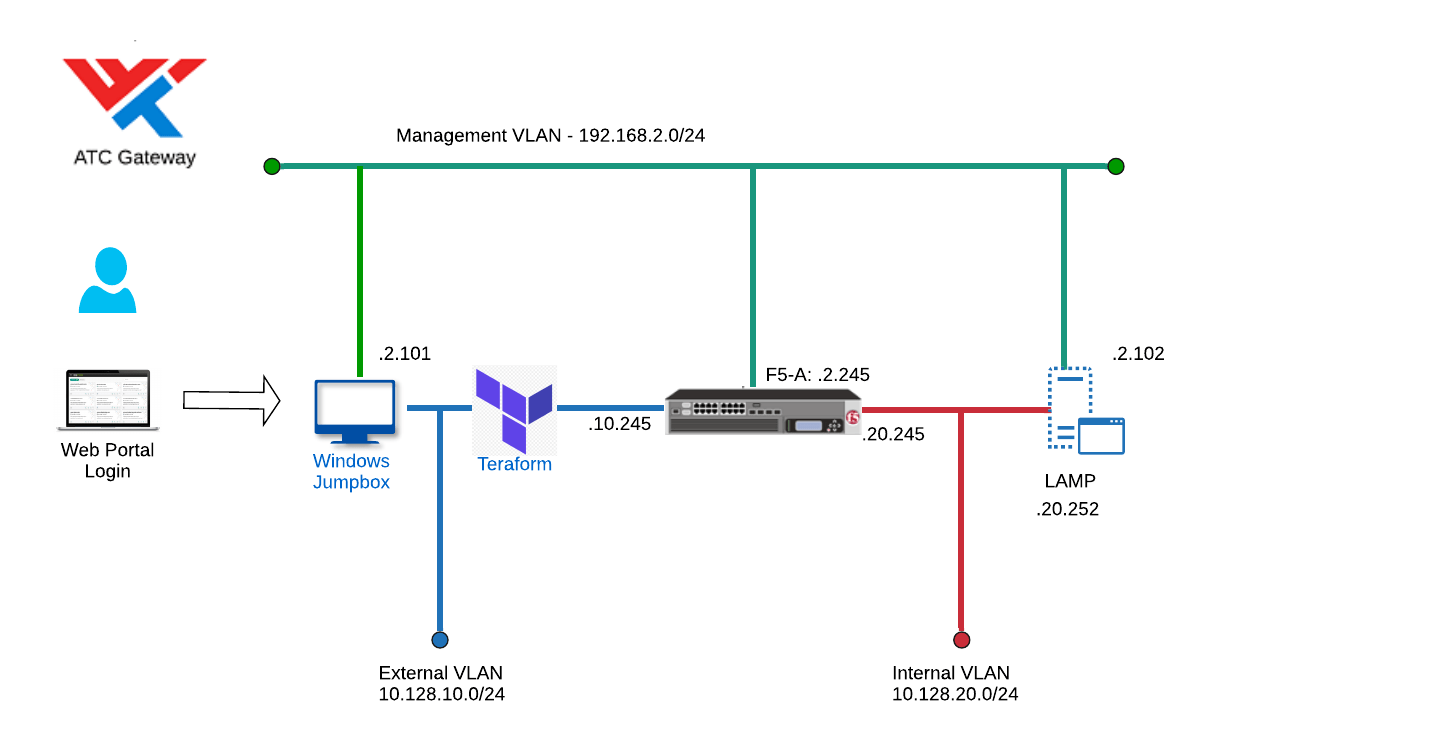 Goals & Objectives
The lab is divided into 6 modules to allow lab users to learn the below concepts.
Module1: Install Terraform and BIG-IP Provider.
Module2: Create and modify terraform files to perform imperative automation using F5 provider resources.
Module3: Delete/remove F5 configuration using Terraform.
Module4: Update Terraform files and utilize the F5 AS3 declarative model to configure F5 services.
Module5: Update Terraform files to provision ASM and secure web application using security policy stored on source control platform such as Github.
Module6: Leverage the F5 automation tool-chain using DO (declarative onboarding) & AS3 to deploy F5 configurations "as-code."