Netskope Client Install and Security Check Lab
Solution Overview
The Netskope client provides real-time visibility and control of managed devices accessing the cloud and web from anywhere. The Netskope client has a tiny footprint, takes minimal CPU resources, and simply steers cloud and web traffic from managed devices to the Netskope Security Cloud. All proxying and security functionality is performed in the cloud vs on the client.
Deployed on managed devices provides protection wherever the device and user goes
Single client for all cloud and web traffic
All proxying and security functionality performed in the cloud, not on the client
Lightweight footprint and minimal CPU resources used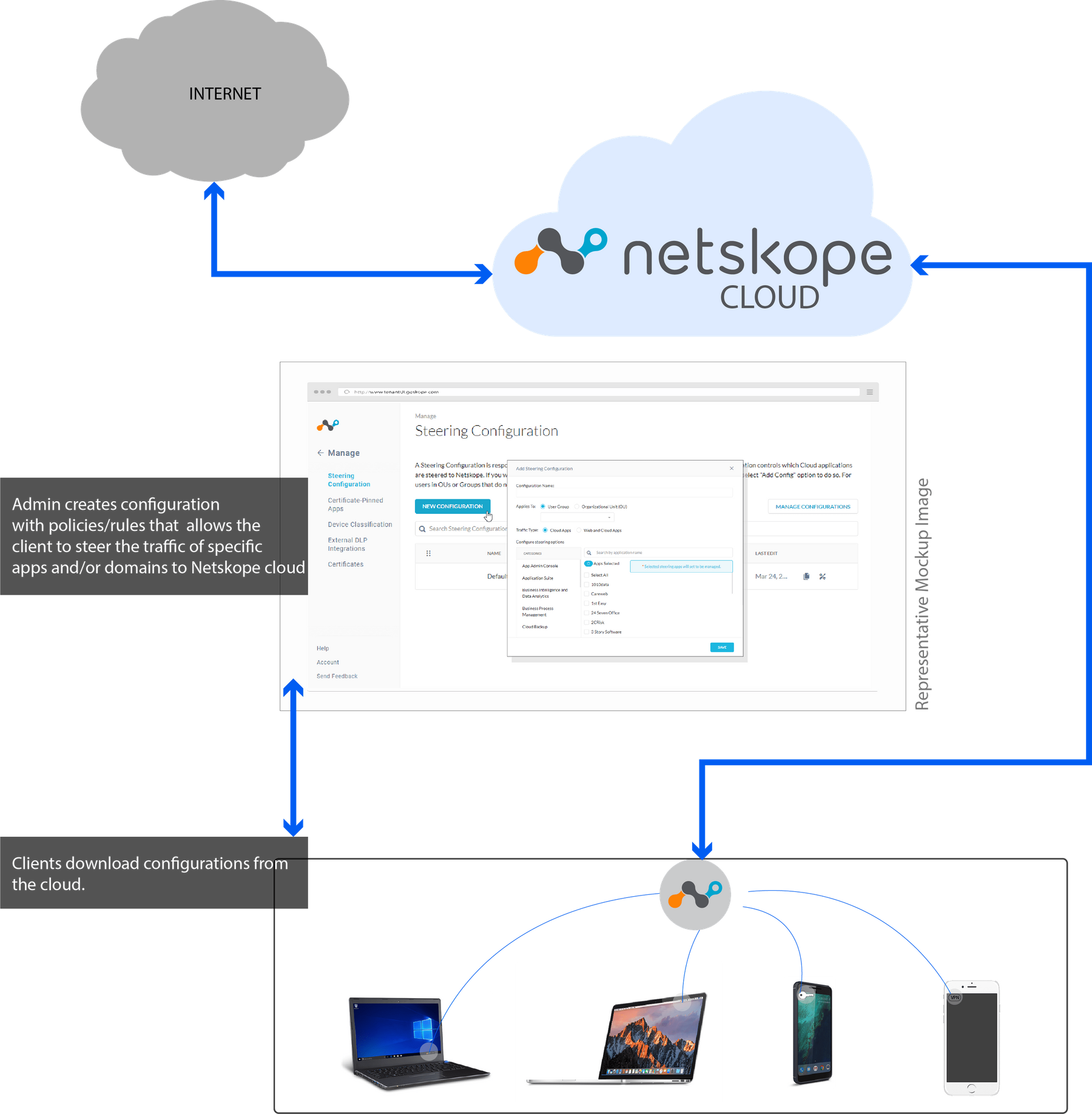 Goals & Objectives
This lab will provide a user the ability to enable and disable the Netskope client and perform Security Checks. The policy that produces a 100% health check is provided.
Exercises:
Security Check Baseline
Security Check with Netskope Client
Policy for perfect Security Check
Netskope Client installation steps