Foundations Lab
 · On-demand
Pure Storage FlashArray //C Lab
Solution overview
Pure Storage and WWT have teamed up to bring the FlashArray //C60 into the WWT Flash Lab. Purity 6.3 with File Services has been deployed on this array. WWT worked with Pure to test the File Services feature in our lab before it went GA back in June of 2020. This architecture gives Pure Storage a true UNIFIED block and file approach to serving data.
FlashArray //C:
All-flash storage solution introduced simplicity, efficiency and rich data services to enterprise applications. However, these indispensable benefits were made available only to mission-critical applications. With the introduction of FlashArray//C, Pure Storage is bridging the divide between performance-optimized and capacity-optimized applications. FlashArray//C is capacity-optimized and uses QLC based Direct Flash Modules (DFMs) to extend the modern data experience to tier 2 applications.
Some example use cases for Pure FlashArray //C are:
Policy based VM-tiering
Disaster recovery for tier 2 apps
Multicloud / test / dev
Snapshot consolidation
Flash Array File Services support is best suited for the following use cases:
Home directories
Collaboration
General purpose file shares
Lab diagram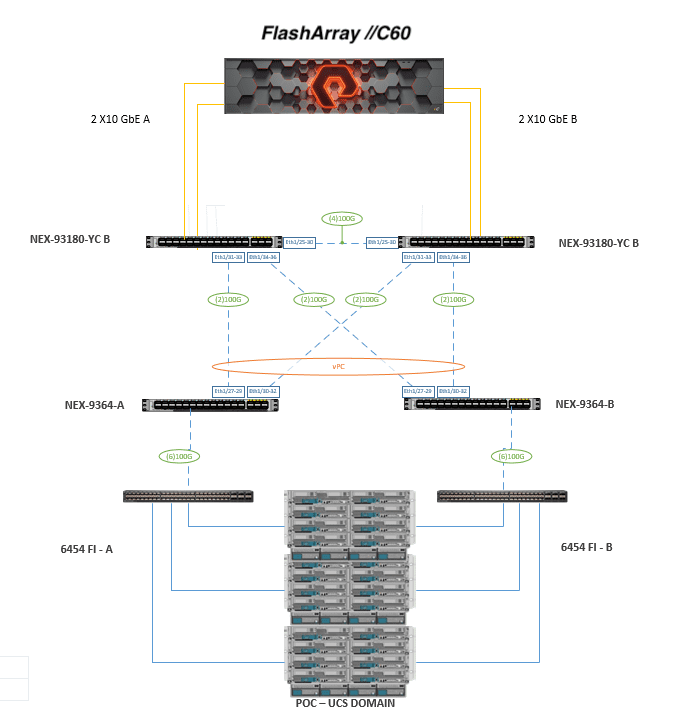 What's next?
Learn more about Primary Storage, stay up-to-date with the industry and the new technology we have at WWT.