Advanced Configuration Lab
 · On-demand
SASE Architecture: Cisco Viptela SD-WAN With Zscaler (SSE) Lab
Advanced Configuration Lab
Solution overview
The SASE Architecture – Cisco Viptela SD-WAN With ZScaler (SSE) lab is a capability of WWT's Advanced Technology Center (ATC) designed to provide you hands on experience with emerging vendor solutions for Secure Service Edge (SSE). This lab focuses on the integration of a Cisco SD-WAN (Viptela) fabric with the Zscaler Internet Access (ZIA) security solution. This lab blends cloud and private infrastructure to remove hardware dependencies, provides you with a realistic learning environment and gives you on-demand access to resources to best fit your schedule.
Backhauling Internet-bound traffic from branches to a datacenter to consume traditional security services is expensive and adds latency. Many organizations are improving their network infrastructure by adopting SD-WAN and enabling Direct Internet Access (DIA). With the Zscaler and SD-WAN integration, you can rapidly gain access to cloud-delivered security in minutes. This market leading API automation makes it very fast and agile to deploy and manage the network and security environment of hundreds or even thousands of remote sites.
Zscaler Internet Access (ZIA) is a cloud delivered security service that sits between the users and the Internet. ZIA will inspect every byte of traffic inline across multiple security techniques providing full protection from web and internet threats. The Zscaler cloud platform provides many security features including: Secure Web Gateway, Cloud Firewall, Cloud IPS, Cloud Sandbox, Cloud Data Loss Prevention, CASB and Cloud Browser Isolation
Zscaler solutions embrace cloud-native design that scale to meet the demands of the largest customers. Security policy can be applied centrally to the entire organization based on location, department, identity, time or a combination of all four. Zscaler can streamline your security operations giving your organization the scalability, agility and efficacy needed to combat sophisticated cyber threats.
Lab diagram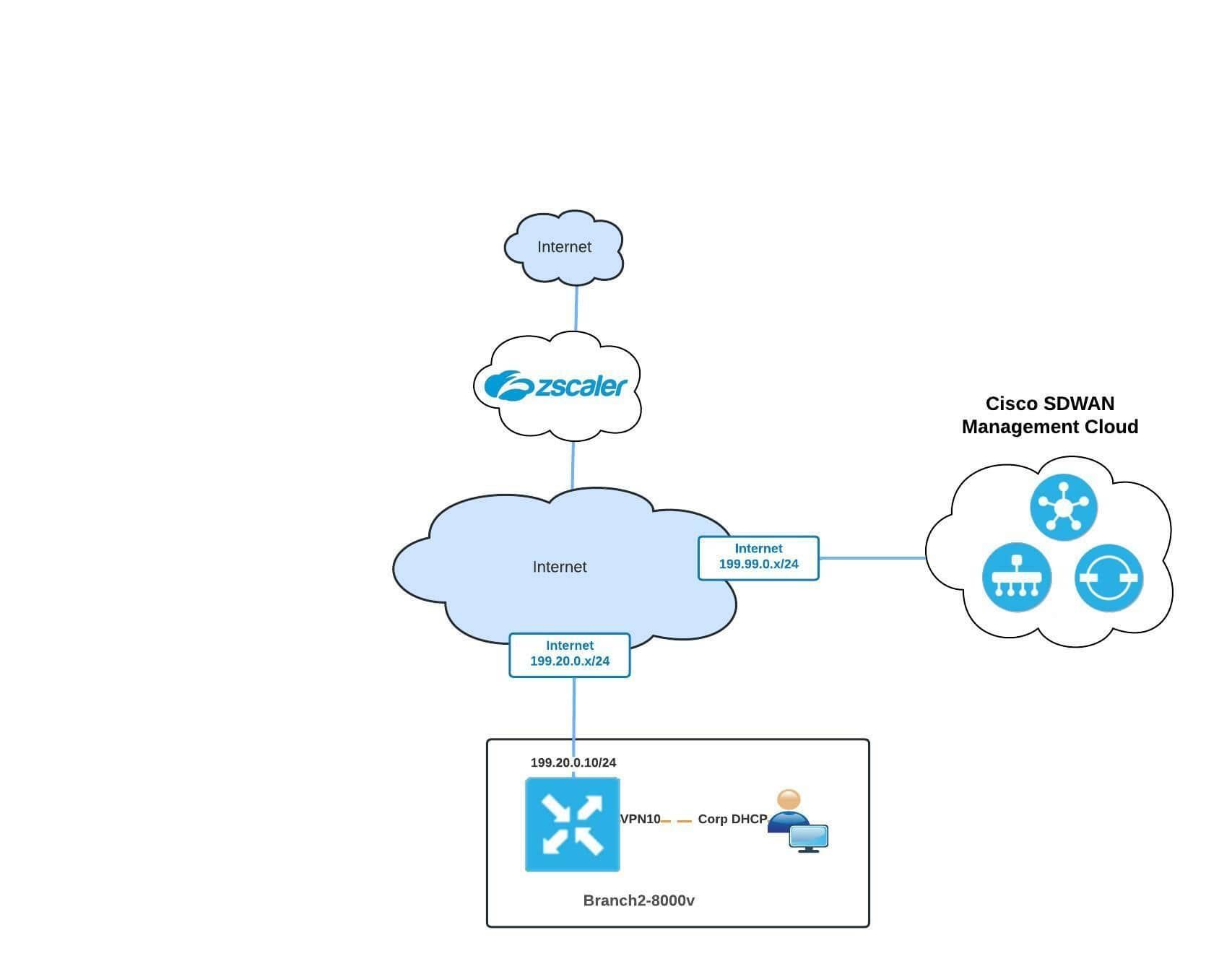 What's next?
Learn more about Secure Access Service Edge (SASE), stay up-to-date with the industry and the new technology we have at WWT.