Creating the perfect pizza kitchen for Little Caesars
Building a better employee experience to deliver a better customer experience.
Consumers are more digitally-savvy than ever, using a variety of channels — both digital and physical — to get what they want. For Little Caesars, this led to inefficiency in the heart of their operation.
WWT and Little Caesars worked collaboratively to completely transform their kitchen with a cloud-native point of sale system that increased operational efficiency, enabled advanced analytics to drive business performance and fostered employee satisfaction.
A human-centered approach
An app that makes it easy to make the right decisions at the right time, and empowers employees to deliver on Little Caesars' patented Hot-N-Ready promise.
Intuitive and delightful for seasoned and new employees
Dynamic inventory and quality control
Intelligent order slotting and customer promise time
Seamless integration with third-party systems
Scalable, secure, resilient and future proof
The goal wasn't to simply bring Little Caesars up to speed with the market. The goal was outpace the market and maintain that gap moving forward. We incorporated artificial intelligence (AI) and machine learning (ML) to give each store a dynamic forecast — adjusted for historical patterns, real-time events and up-to-the minute anomalies — for how many pizzas to make and when.
It takes a village
Transformation isn't simply a technology decision. Such undertakings demand the right mix of technology, people, capabilities and areas of expertise.
Here's what the Little Caesars solution required:

Digital strategy
UX strategy and design

Application development

Quality assurance

DevOps

Enterprise architecture

Data and analytics

AI and machine learning

Cloud consulting

Cloud infrastructure development

Security

Agile transformation

Change management

Partner management
We slinged pies before we scribed code
We worked the Friday night rush and busy lunch hours, and built relationships with franchisee groups before we started getting into the details of how we could solve their most pressing challenges. We ditched the traditional POS approach and leaned into a mobile app experience to build dashboards that focused on usability.
We baked in Little Caesars' vision
Little Caesars' vision is to be an unmatched leader in value, quality, service and convenience. We made sure our work reflected those principles. When we started, lowering the cost of training new employees was a top priority. When we finished, Little Caesars was able to ditch in-person training and provide it virtually because the app was intuitive and easy to learn.
We considered the customer of the future
Little Caesars' Hot-N-Ready business model demands speed and quality. Its legacy systems were not built to accomplish that in the digital age. As Little Caesars grows its percentage of digital orders, we designed a system to help kitchen staff understand exactly what the customer wants and when they want it.
Learn more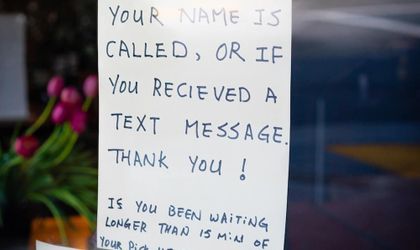 What QSRs Can Learn From Upscale Dining's Approach to the Pandemic
Up-scale restaurants didn't always have to rely as heavily on technology to connect with their customers. In record time, many have adopted different ways to keep in touch with customers — from text-to-order, curbside, app orders and a few other unique methods that may never have occurred without the limitations the pandemic has caused. What are some takeaways for QSRs?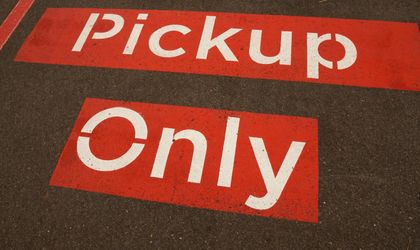 What to Know About the Grab-and-Go Audience
Grab-and-goers. Curbsiders. Drive thru-ers. These are various terms for the grab-and-go audience that have predominantly applied to quick-serve-restaurants, but have quickly become customers in every industry.