NVIDIA DGX systems offer a purpose-built portfolio for enterprises looking to utilize the benefits of artificial intelligence.
NVIDIA DGX Systems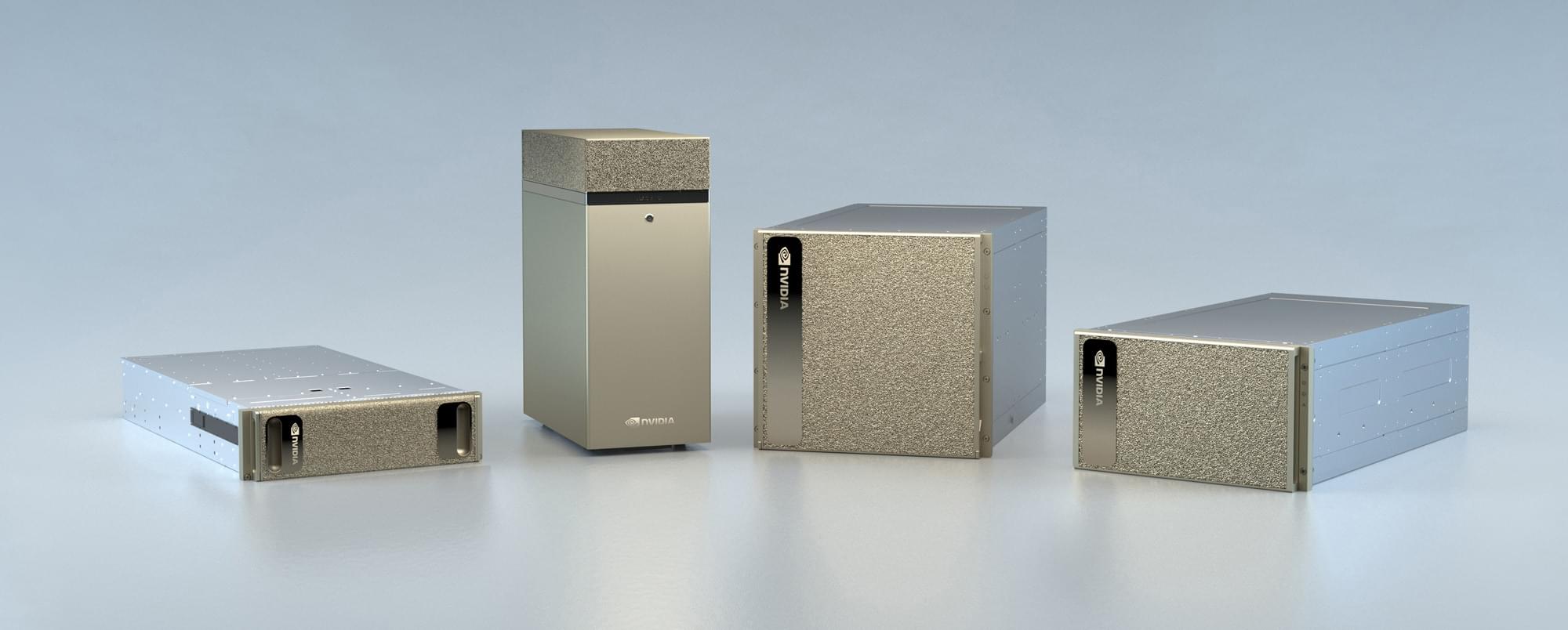 NVIDIA DGX Solutions
Nvidia DGX solutions include:
NVIDIA DGX Station
Designed for your data science teams, NVIDIA® DGX Station™ is the world's fastest workstation for leading-edge AI development. NVIDIA DGX Station is a fully integrated and optimized system that provides the power of a data center in your office. Deploying NVIDIA DGX Station enables your teams to get started faster and effortlessly experiment with artificial intelligence.
NVIDIA DGX Servers
NVIDIA DGX A100 is the universal system for all AI workloads. NVIDIA DGX Servers offer unprecedented compute density, performance and flexibility in the world's first 5 petaFLOPS AI system. NVIDIA DGX A100 features the world's most advanced accelerator and the NVIDIA A100 Tensor Core GPU. This enables you to consolidate training, inference and analytics into a unified, easy-to-deploy AI infrastructure backed by integrated access to AI-fluent experts.
NVIDIA DGX POD
NVIDIA DGX POD™ is a reference architecture that incorporates best practices for compute, networking, storage, power, cooling, and more. These elements are combined in an integrated artificial intelligence infrastructure design built on NVIDIA DGX.
Transforming Industries with AI Computing
Organizations in every industry are adopting NVIDIA GPU computing and AI to gain a competitive advantage and deliver the best solutions to their customers. Advantages include optimizing operations with fast, powerful analytics solutions and accurately detecting the signs of diseases like cancer. Vertical benefits of NVIDIA DGX include: