What's new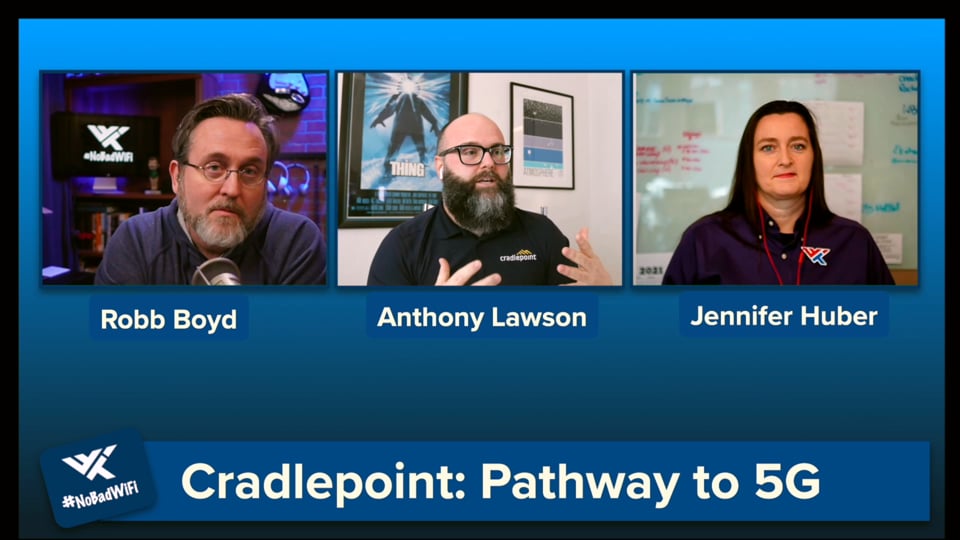 Video
Cradlepoint
No Bad Wi-Fi Series, Episode 4 – Cradlepoint
In this No Bad WiFi, we chat with Anthony Lawson from Cradlepoint and he took us down the Pathway to 5G. We chatted with WWT's Syed Jafri to find out more about WWT's PrivateLTE guided lab environment. We talked to Stew Goumans from Ekahau and Carter from Acceltex who had more great solutions to show and tell!
Briefing
Cradlepoint
Private LTE (over 3.5GHz CBRS) Network Solution
Private LTE delivers a controllable, cost-effective network that bolsters security while providing a wider and more reliable coverage area to enhance productivity and foster innovation. Service providers are using Citizens Broadband Radio Service (CBRS) to replace last-mile fiber access and deliver fixed wireless services to end customers while augmenting existing capacity. Enterprises and managed service providers are utilizing the 3.5 GHz band to deploy private LTE for IoT connectivity and deliver a quality of experience that Wi-Fi cannot guarantee.