Partner Spotlight:
Zoom Video Communications & WWT
WWT and Zoom Video Communications bring secure, intuitive conference solutions to organizations across the globe.
Zoom and WWT bring teams together to get more done in a frictionless video environment. The easy, reliable, and innovative video-first unified communications platform provides video meetings, voice, webinars, and chat across desktops, phones, mobile devices, and conference room systems. Zoom helps enterprises create elevated experiences with leading business app integrations and developer tools to create customized workflows.
Our Advanced Technology Center (ATC) is a collaborative ecosystem where customers are able to explore how Zoom fits into integrated architectural solutions that further accelerate their digital transformation. The ATC, itself a software-defined next-generation data center, helps customers explore and prove out Zoom's technology.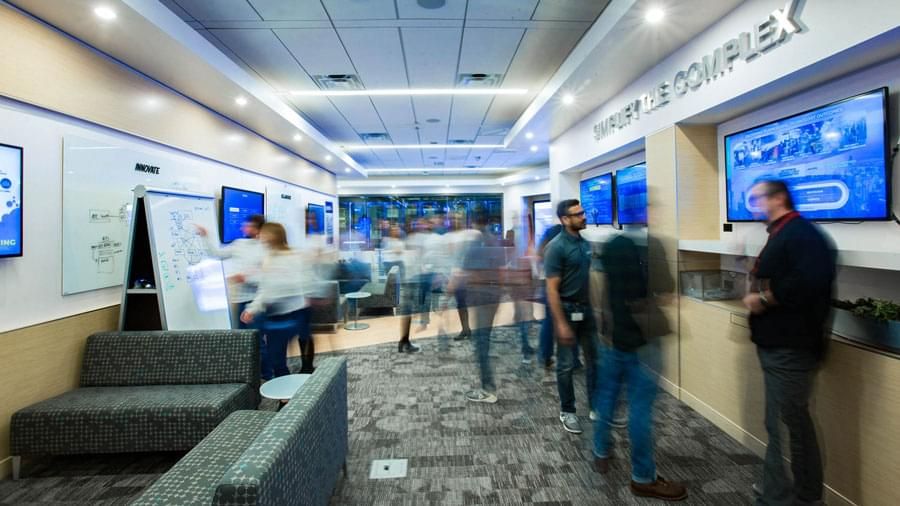 Poly for Zoom Rooms Demo
In this demo, our experts will show why the native Zoom experience with Poly X series & G7500 codecs is one of the best choices when choosing Zoom Rooms — from how to register the device and making calls to the monitoring and analytics available.
Zoom Analytics & Monitoring With Vyopta Demo
In this demo, our experts will show the customer how Vyopta can cover every aspect of their Zoom platform — not only for Zoom Meetings but also Zoom Rooms and Webinars.