WWT and Cohesity have you covered in the cloud
Cohesity Helios is a software defined multicloud data platform for your data and apps. Native integration with public clouds helps you take advantage of their scalability and pay-as-you-go model for multiple use cases — from backup to disaster recovery — all while keeping control of your data.
Cohesity natively integrates with Amazon Web Services, Microsoft Azure, Google Cloud Platform and Cohesity-Powered service provider clouds to extend your on-premises data management solution to proven public cloud services. With Cohesity Helios, you can deploy a Cohesity cluster in the public cloud to protect cloud-native apps and enable replication from on-premises for hybrid cloud.
Built-in Cohesity cloud capabilities give you flexibility to leverage cloud for multiple use cases:
Backup: Back up and recover anything from on-premises, to cloud, to SaaS apps and data.
Long-term retention: Leverage cloud to achieve data to low cost cloud storage and eliminate the burdens of tape.
Storage tiering: Use cloud as a storage tier with policies to tier between hot, warm, and cold data, and retrieve back on-premises as needed.
Backup clouds: Protect cloud VMs and storage, platform services, and SaaS apps such as Office 365 with policy-based backup across services.
Disaster recovery: Enable cloud failover and fallback with automation and orchestration of workloads over hybrid cloud.
Agile dev/test: Spin up on-premises virtual machines (VMs) in the public cloud for dev/test; set policies to schedule replication, VM conversions, and instance spin-ups.
Learn more about Cohesity and WWT Cloud Capabilities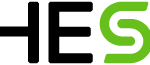 Cohesity
Cohesity offers on-premise, cloud-based and hybrid cloud data management solutions to enable customers to address the complexity of multi-cloud architecture design.
Advanced Technology Center
A B2B Platform built on a collection of physical labs, virtualized to create a collaborative innovation ecosystem to design, build, educate and deploy innovative technology products, integrated architectural solutions and digital business outcomes for our customers, partners, employees and communities around the globe.