WWT and Cohesity deliver ransomware resilience with highly secure, SaaS-based data isolation
FortKnox is a SaaS data isolation solution that improves cyber resiliency with an immutable copy of data in a Cohesity-managed cloud vault. It provides an added layer of protection against ransomware and other cybersecurity threats while simplifying operations and lowering costs, and preparing organizations to recover from attacks.
Combining WWT's strategic approach to data protection and Cohesity's technology, our customers can:
Protect their data from ransomware
Achieve SaaS efficiency
Achieve rapid and efficient recovery
Learn more about Data Protection and Cohesity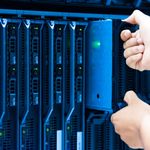 Data Protection
Eliminate complexity across physical, virtual and cloud storage tiers while developing strategies to control data volume growth and streamline how you store, manage and leverage data assets.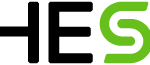 Cohesity
Cohesity offers on-premise, cloud-based and hybrid cloud data management solutions to enable customers to address the complexity of multi-cloud architecture design.
Advanced Technology Center
A B2B Platform built on a collection of physical labs, virtualized to create a collaborative innovation ecosystem to design, build, educate and deploy innovative technology products, integrated architectural solutions and digital business outcomes for our customers, partners, employees and communities around the globe.