Maximize impact and accelerate your media, AI and high-performance computing (HPC) workloads with Intel's full suite of Intel® Data Center GPUs.
Intel Data Center GPU Flex Series is flexible, robust and an open GPU solution for the intelligent visual cloud.
The GPU supports a diverse range of workloads including media streaming and cloud gaming, support for AI visual inference and virtual desktop Infrastructure workloads. The Intel GPU Flex Series supports an open, standards-based software stack optimized for density and quality with critical server capabilities for high reliability, availability and scalability. This helps reduce the need for data centers to use different solutions and manage diverse or proprietary environments.
Choose the power level that suits your needs—from simple object detection to complex AI.
Learn more about Intel Data Center GPU Flex Series & WWT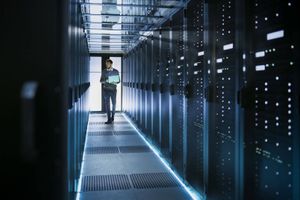 AI Solutions
8 Critical Considerations for AI Deployments
It's anticipated that the AI industry will grow to tens of billions of dollars by the mid-2020s, with most of the growth in AI inference. GPUs are effective for training workloads but aren't required for all of the different stages of AI. In a 2021 study, 56% of study respondents cited cost as their most significant challenge to implementing AI/ML solutions.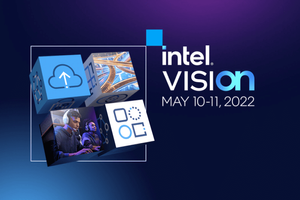 Key Takeaways From Intel Vision 2022
Intel Vision 2022 is a wrap, and WWT was a proud Silver Sponsor this year in Dallas. Our team was on hand to absorb myriad of announcements during the two days. Below, we would like to share our key takeaways with you. You can also watch the highlights of both keynotes for more context. If you have questions, please feel free to reach out using the link at the bottom of the article.