Elevate business productivity with the consistent, open, Intel® architecture you know and trust.
Optimized performance, scale efficiently and secure your workflows across a broad range of data center, edge and cloud deployments.
Optimized for cloud, enterprise, HPC, network, security and IoT workloads with 8 to 40 powerful cores and a wide range of frequency, feature and power levels.
Infused with Intel Crypto Acceleration, enhancing data protection and privacy by increasing the performance of encryption-intensive workloads including SSL web serving, 5G infrastructure and VPN/firewalls, while reducing the performance impact of pervasive encryption.
The only data center CPU with built-in AI acceleration, end-to-end data science tools and an ecosystem of smart solutions.
Engineered for the demands of cloud workloads and to fuel a wide range of XaaS environments.
Backed by Intel Software Guard Extensions (Intel SGX), applications can safely store and process sensitive data even when the application is no longer in use.
WWT's experts and Advanced Technology Center (ATC) support the latest in Intel Xeon Scalable Processor solutions.
Learn more about Intel Xeon Scalable Processors & WWT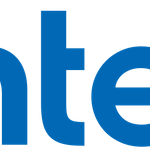 Intel
Intel develops hardware and software that supports cloud architecture, data center modernization, and AI/analytics/IoT.