Elevate business productivity with the consistent, open, Intel® architecture you know and trust.
Optimized performance, scale, and efficiency across a broad range of data center, edge, and workstation workloads.
Optimized for cloud, enterprise, HPC, network, security, and IoT workloads with 8 to 40 powerful cores and a wide range of frequency, feature, and power levels.
Infused with Intel Crypto Acceleration, enhancing data protection and privacy by increasing the performance of encryption-intensive workloads including SSL web serving, 5G infrastructure, and VPN/firewalls, while reducing the performance impact of pervasive encryption.
The only data center CPU with built-in AI acceleration, end-to-end data science tools, and an ecosystem of smart solutions.
Engineered for the demands of cloud workloads and to fuel a wide range of XaaS environments.
Fueled by Intel SGX, which protects data and application code while in use from the edge to the data center and multi-tenant public cloud.
WWT's experts and Advanced Technology Center (ATC) support the latest in Intel Xeon Scalable Processor solutions.
Learn more about Intel Xeon Scalable Processors & WWT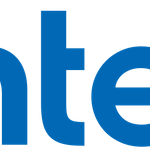 Intel
Intel develops hardware and software that supports cloud architecture, data center modernization, and AI/analytics/IoT.