What's new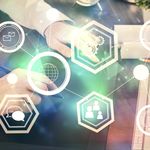 Software Defined WAN (SD-WAN)
SD-WAN Technology Briefing
Software-defined WAN offers organizations flexible connectivity, facilitates cloud strategies and improves application performance, all in a secure environment. It also can improve operational efficiencies and help control or reduce WAN costs. Approaches to SD-WAN implementation and supported capabilities vary from one OEM to another. This briefing will explore four of the top SD-WAN vendors and highlight the innovative features that set each of their solutions apart, including a live demonstration of our on-demand SD-WAN lab environments and explanation of how to access them.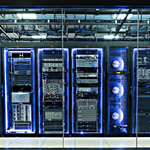 Software Defined WAN (SD-WAN)
ATC Lab Services Helps Mega-Scale Retailer Test SD-WAN Vendor Solutions
The Advanced Technology Center (ATC) Lab Services Team helped design, build and execute a proof of concept (POC) with a Mega-Scale Retailer that was interested in a global technology refresh of their retail stores and distribution outlets. The ATC Lab Services Team and Retailer evaluated SD-WAN solutions from four vendors against a standard test plan created in conjunction with the Retailer's priority use cases.