Advanced Technology Center (ATC)
To answer the most complex questions, we've developed an immersive learning platform, powered by our Advanced Technology Center, designed to be at the forefront of what's possible. Accelerate your knowledge by joining our physical and virtual ecosystem of innovation, research, community, labs and thought leadership. Be in the know wherever you are in the world.
What's inside?
The ATC is a collaborative ecosystem used to design, build, educate, demonstrate and deploy innovative technology products and integrated architectural solutions for our customers, partners and employees around the globe. The heart of the ATC is our Data Centers which house 350+ racks of equipment used to cut technology evaluation time from months to weeks, if not days.
Cloud connected
Adopting a combination of on-premise, off-premise and public cloud capabilities is the only way to keep up with the rapid market changes digital disruption is driving. The ATC is a replica of that ever-changing landscape with integration into all three major Cloud Service Providers, leveraging low latency connections through our Equinix Extension.
Testing in the ATC makes it all real
We use enterprise-class traffic generation tools, such as Ixia IxLoad, to simulate the applications that are unique to your organization to show how a solution seamlessly integrates into your network. Over the years we have developed a testing framework that allows us to go from concept to test plan to achieve the outcome needed for your product or solution evaluation.
Learn more about our advanced testing capabilities in the ATC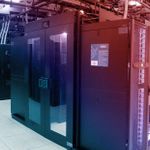 The Power of Partnerships
Explore the best the ATC has to offer
Labs, Demos and Research from the Advanced Technology Center
Lab
ATC
Cisco ACI Module 1 - ACI APIC Setup, Best Practices Lab and Tutorial
Cisco's ACI Anywhere vision is to allow a single security and connectivity policy with a single pane of glass to manage all multicloud environments. The key to ACI Anywhere is the ACI Multi-Site Orchestrator (MSO), which allows the administrator to create consistent security and connectivity policies across multiple physical, virtual and cloud-based sites. This series of 4 lab modules will go through all the steps necessary to bring up an ACI Multi-Site environment from scratch. It will be divided into modules for the student to easily consume.
The ATC's most valuable assets are the Experts