Upcoming and on-demand events
Online or in person, WWT offers a variety of events to collaborate, connect and grow in the digital world.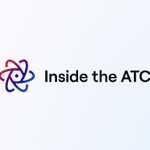 Event
webinar
Inside the ATC Security: EDR/XDR
Get an inside look at our latest security solutions and labs that the WWT ATC has to offer around Endpoint Detection and Response (EDR). WWT experts Chris Schwind, Chance Cornell and John Stillwell will explain what EDR/XDR is and our WWT Insights into the solutions in this space, deep dive into WWT ATC EDR/XDR LABs, and talk about EDR/XDR engagements in the ATC. Tune in to get some great insights and real-time access to EDR/XDR labs behind the scenes of our technology.
Aug 09, 2022 • 1 pm (CDT)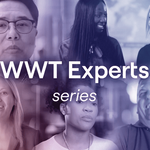 Event
webinar
WWT Experts: Matt Berry on Endpoint Security
Grab a quick dose of deep expertise with the WWT Expert series. In each episode, our host poses topical questions to a WWT Expert. Learn about the business solutions these experts have created, the technologies they've mastered and the trends they're seeing in the marketplace. All in 30 minutes or less. What is Endpoint Security? Endpoint Security focuses on defending all of your assets, from desktops to servers to laptops to mobile phones and tablets, no matter where they are in the world. Every endpoint must be protected from known and unknown threats. Knowing what you have, what it is doing and what it should be doing essential to defending your business with real-time data. During this event, Matthew Coble will chat with Security expert, Matt Berry. Matt is a 20-year veteran in cybersecurity and technology, having developed architectures and strategies through roles in consulting, sales, and professional services. He is a great resource for any questions you may have!
Aug 01, 2022 • 3 pm (CDT)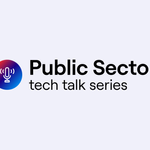 Event
webinar
Public Sector Tech Talk E04: Intrinsic Security for State, Local and Educational Organizations
CIOs and CISOs at state, local, and educational organizations have multiple competing priorities: secure remote access and distance learning programs; provide enhanced citizen and student services; modernize apps; and contain costs – all while protecting data, maintaining operations, and complying with regulatory mandates. Adding to that is the ever-increasing threat landscape, most notably the emergence of successful ransomware attacks on these organizations. State, local, and educational organizations need to pivot to a strategy that leverages infrastructure and control points in new ways across any app, any cloud, and any device. Combining this capability with threat intelligence enables a shift from a reactive posture to a position of strength. This episode will provide details on how intrinsic security accelerates risk identification, while preventing, detecting, and responding to threats with the right context and insights.
Jun 08, 2021 • 1 pm (CDT)