Upcoming and on-demand events
Online or in person, WWT offers a variety of events to collaborate, connect and grow in the digital world.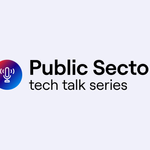 Event
webinar
Public Sector Tech Talk E21: Data Center Design Best Practices for the Public Sector
The way data centers are built for the public sector today is different than in the past. Government agencies demand a resilient design that allows them to provide vital services 24/7. This requires speed, efficiency, flexibility, redundancy, and scalability to meet connectivity and processing demands for mission-critical operations, no matter the location. During this Public Sector Tech Talk, APC by Schneider Electric joins WWT to provide an overview of government data center design and planning, discuss current trends in sustainability, and share best practices for future-proofing your data center.
Sep 14, 2021 • 1 pm (CDT)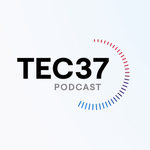 Event
webinar
TEC37 E24: Risks and Benefits of Hybrid Work
Thanks to the COVID-19 pandemic, today's reality is the hybrid workplace, where businesses must manage employees working from a variety of locations, from their homes to the office. A lot goes into making this reality successful, and organizations must use technology that might be unfamiliar to them to address issues with collaboration, productivity, communication, and security. The companies that have unlocked the secrets are thriving in today's new paradigm--and you can too. Join host Robb Boyd as he speaks with WWT's Charlie Lawhorn - Chief Digital Advisor, David Rosenblatt - Principal Solution Architect and Rick Dudeck - Senior Practice Manager at Security Consulting Services. They'll discuss what's happening in hybrid workplaces and how you can make yours a success.
Dec 16, 2020 • 1 pm (CST)