Our OT security services
Our comprehensive services portfolio is designed to help at every stage of your journey to digital transformation.
Briefings
Learn the basics from an expert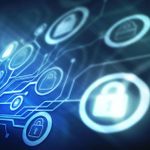 Network Security
OT/IoT Security Briefing
Increased visibility, process safety and integrity, risk mitigation — these are just a few of the secure business outcomes required by mature OT/IoT security programs. A security operations center, or SOC, seeks to monitor all systems on an ongoing basis. In this age of rapidly advancing technology, this is no easy task. WWT has a deep understanding of OT/IoT security: how people, process, and technology logically come together to transform an organization.