Enterprise Service Orchestration Envisioning Workshop
Ad-hoc automation investments are ever-increasing, fulfilling the promises of siloed, short-term success but never truly reaching their full, interconnected potential. Ironically, in the efforts to automate and remove functional silos, many organizations amplify the problem by creating disconnected "islands of automation."
Many find that automating chaos only brings faster chaos.
Focusing on the technology part of automation is easy and dangerous. Few of these myopic conversations address the very real challenges of conflicting business drivers, continual reskilling and how best to rationalize and connect the islands for scalable benefits across the enterprise.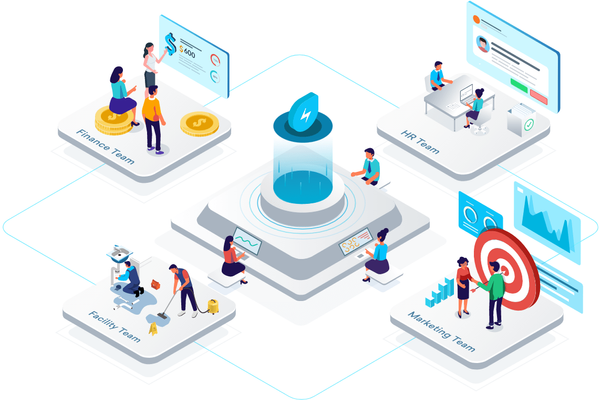 What to Expect
This workshop is designed to help your organization build a plan to "level up" your automation journey. Tailored to your unique business needs, these accelerated assessment and roadmap development sessions are facilitated by experienced WWT consultants. Ensure you get the right people for the right problems to help engineer the right sustainable solution for your enterprise.
Voice of the Customer: Current state, challenges and future plans

Where Are We Now: Automation Maturity Assessment

The State of the Market: What works and why

Where to Start: Automation approaches, strategies and use cases

What to Consider: Architecture and design options
Goals & Objectives
WWT experts will help your team understand the "art-of-the-possible" through real-world examples of enterprise service orchestration, including the process changes and cultural shifts required to develop a strong automation center of enablement inside your organization.
This is an interactive, working session where technology decision-makers, engineers and architects collaborate with WWT subject matter experts and to focus on:
Voice of the Customer — Goals, challenges, outages, skillsets, current state and desired future state.
Business and Outcome Alignment — Scale, risk, cost, culture, etc. and value stream mapping.
Architecture and Design Considerations — Solution and integration landscapes and what aspects to consider.
Maturity Assessment — Review automation maturity and targeted areas of opportunity.
Roadmap and Priorities — Recommended priorities to maximize ROI, actionable roadmap and how WWT can help.