High-Performance Architecture Workshop
High-performance architecture refers to a design approach focused on maximizing computational power and efficiency in a system or structure. It involves optimizing various components, such as processors, memory, storage and networking, to achieve superior performance in executing complex tasks and handling large-scale workflows. High-performance architectures often employ parallel processing, advanced algorithms and specialized hardware to deliver exceptional speed, throughput and responsiveness.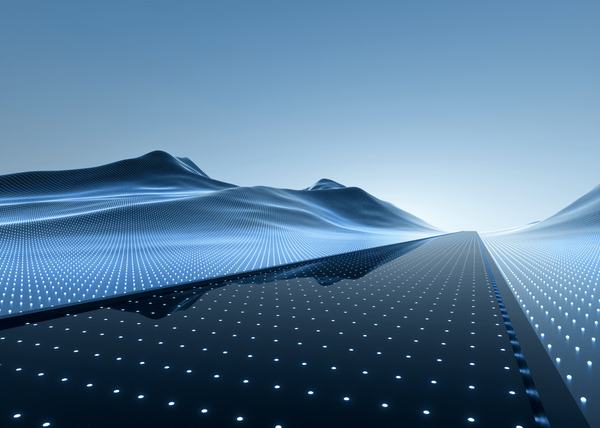 What to Expect
This workshop provides remote or on-site education on WWT's architecture design, integration and offerings around high-performance architectures. This workshop provides useful information during the planning, migration and stand-up services of the high-performance architecture ecosystem, whether on-premises, in the cloud or a hybrid.
A hands-on, interactive experience that helps a customer understand HPA technology, its business value and how it can be implemented within their environment to improve their business outcomes

Understanding of a modern, high-performance architecture and current trends

Review of your current HPA environment or generation of a high-level architecture for your business while exploring new paths for future HPA architectures and technologies

Why choose WWT for HPA solutions

Plan for further meetings on infrastructure development

Plan to accelerate the successful selection, deployment and application of HPA
Goals & Objectives
What is a workshop? A scheduled event with a WWT Subject Matter Expert where there is a detailed conversation with the customer for our experts to present an overview of specific topics, technologies, capabilities or market trends. We want attendees to provide the voice of the customer to share information on their organization.
Who should attend? CEOs, CIOs, CDOs, data owners, line of business owners and IT Directors. Anyone interested in learning more about how HPA can change how they do business today and deliver relevant services to end-users.
Agenda
Introductions and a short briefing on the technology to be covered
Voice of the customer
Educate the customer: The primary outcome is to educate them about the technology being presented, its capabilities and how it can help solve their business challenges.
Benefits: Highlight the benefits of the technology, such as increased efficiency, improved productivity and cost savings of HPA technology.
Identify potential solutions: By understanding the customer's requirements and business challenges, a technical briefing can help identify possible solutions that could meet the customer's needs.
Trends and roadmap for the HPA: Provide a roadmap for the development and implementation of the HPA technology.
Trends and roadmap for data strategy: Provide a roadmap for the development and implementation of the data infrastructure technology.
Data governance discussion in dealing with the exponential growth of data in HPA environments.
Data security discussion on trends in securing data both on-site and in-flight for their specific industry requirements.
Cloud strategy requirements discussion to review the plans and requirements for expanding a hybrid and multicloud strategy in an HPA environment.
WWT experience: The briefing can help demonstrate how WWT can help guide the customer on the implementation of the technology to the customer, including potential cost savings, increased efficiency or improved business outcomes.
Address concerns: The briefing can help the customer feel confident about adopting the technology by asking questions and addressing concerns.
Determine next steps: The workshop can help determine the next steps in the technology adoption process, such as conducting a proof of concept, further technical discussions (and other appropriate briefing and workshops from WWT) or engaging in a pilot project.
For WWT St. Louis on-site (time permitting):
ATC Tour (optional): Tour of the ATC campus.

The ATC is a collaborative ecosystem used to design, build, educate, demonstrate and deploy innovative technology products and integrated architectural solutions for our customers, partners and employees.

NAIC Tour (optional): Tour of the NAIC campus.

North American Integration Center (NAIC) campus is WWT's 2.5 million square feet (about twice the area of Chicago's Millennium Park) of warehouse and integration space.
Benefits
The workshop helps customers determine more detailed plans for HPA technology adoption or process redevelopment.
Determine next steps for follow-up meetings for conducting a proof of concept, further technical briefings or engaging in a pilot project.
Review other WWT workshops that could benefit the customer's deployment.