High Performance Computing (HPC) Discovery & Alignment Workshop
This workshop provides remote or on-site education on WWT's architecture design, integration and services offerings for high performance computing (HPC) systems. This workshop provides useful information during the planning, migration and stand-up services of the high performance computing (HPC) system, whether on-premise, in the cloud or a hybrid of both.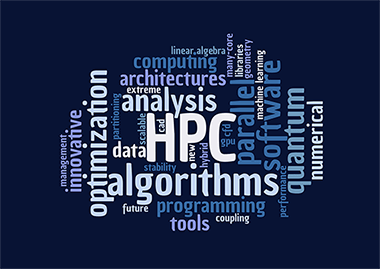 What to Expect
During the workshop, attendees interact with WWT and industry experts exploring the HPC landscape and gain experience with the following:
Voice of the customer

Defining high performance computing (HPC)

State of the HPC industry

Common pitfalls and key success criteria

Customer examples or use cases

Ideation session facilitated by WWT
Goals & Objectives
No matter where you are in your data center transformation or migration journey, there exists a strong correlation between business drivers and technology landscapes. This workshop provides customers with crucial insights and recommendations they can take to drive optimization and innovation leveraging HPC, including the following.
Accelerate the successful selection, deployment and application of HPC.
Ensure that new technologies support coherence in data analytics as well as simulation and modeling.
Explore and accelerate new paths for future computing architectures and technologies.
Holistically expand the capabilities and capacity of a robust and enduring HPC ecosystem.
Establish an enduring collaboration and partnership with industry, integrators, academia and governments.
Benefits
From this workshop, attendees will develop a better understanding of crucial HPC elements and how to incorporate, expand or migrate the customer's HPC systems. A deliverable from the workshop is a customized strawman document to be used for the customer's HPC journey.
What's next?
Learn more about Server Infrastructure, stay up-to-date with the industry and the new technology we have at WWT.