Lean UX Workshop (Virtual)
"I have a product idea, and I want to make sure I build the right thing."
Always Evolving
The world is always evolving and traditional models for product delivery don't allow teams to quickly adapt. This often leads to wasted time, investment and sometimes critical failure. Product teams need the tools and processes in place to regularly validate the product's proposed values to the business or its customers and the agility to quickly pivot on the changes that will happen during product development.
Lean UX Workshops Kickstart Successful Solutions
Heavily influenced by the principles of Lean, The Lean Startup by Eric Ries, and Lean UX by Jeff Gothelf and Josh Seiden, the Lean UX Workshop teaches business professionals the principles and activities they need to ensure their products stay relevant in this fast-paced and ever-changing world. Our team of dedicated user experience professionals will guide your product team and stakeholders through this unique and proven approach, putting your product on the path for success.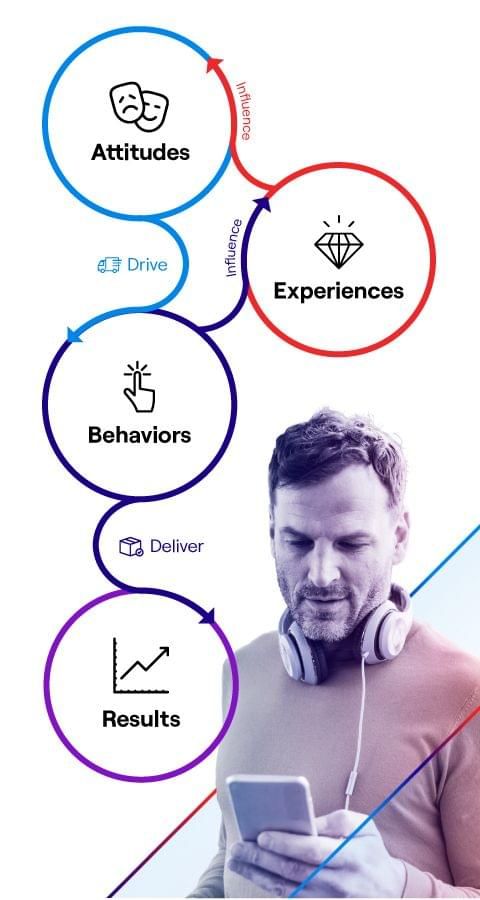 What to Expect
The Virtual Lean UX Workshop is conducted across five half-day remote sessions held over two weeks. In the workshop participants will interact with workshop facilitators, product stakeholders and product delivery professionals in both a large-group setting and in smaller breakout teams in each of the workshop's four parts:
Collaborative Discovery
Customer Behaviors, Needs & Drivers
Testable Value Statements & Prioritization
Product Design Studio
They will engage in activities crafted to meticulously draw out their assumptions, discover customer motivations, generate high-impact insights and create alignment around prioritized, testable value statements.
Clearly define the problem the product solves, why change is needed and what you hope to accomplish

Collaborate with key business stakeholders, subject matter experts and delivery professionals

Identify who the product's customers are (or will be) and discover what their strongest needs and motivations are

Align business objectives and product features with customer values in testable value statements

Learn a unique customer-focused product delivery process driven by the Lean motto: Build. Measure. Learn.
Goals & Objectives
Outcomes
Shared understanding and alignment on a clear path forward across business stakeholders, product team, and delivery team
Reduced risk to the business and wasted investments
Increased adoption of core and new product features
Deliverables & artifacts
Consulting sessions to draft and refine product problem statement with product owner
Workshop activities and materials
Proto-personas
Prioritized testable value statements
Storyboards for top testable value statement
What is a workshop? A workshop is a series of working sessions in which technology decision makers, architects, engineers and line of business representation meet with WWT subject matter experts, engineers, program/process management and sales teams to evaluate or compare how specific strategies and technologies could be used in your organization. These are paid engagements with a defined outcome and deliverable, e.g., action plan, high-level architectural design, proposal or quote for project implementation. They take place in-person or via video conference and last from 2 hours to 5 days.
Who should attend? (this list is non-exhaustive)
Product Owner
Business Analyst
Product Stakeholders
Product Designers
Subject Matter Experts
Real or potential customers
Benefits
Equips product teams with a proven and repeatable product-delivery process
Generates a shared understanding through collaborative discovery
Builds consensus on a clear path forward focused on testing the product's highest-risk, highest-value propositions
Reduces waste and risk to the business by regularly asking, "What is the smallest, cheapest thing to build that tests our next highest-priority value statement?"
Increases adoption of core and new product features