Google Cloud VMware Engine Solution Demo
Get an introduction to Google Cloud VMware Engine, discuss common use cases and best practices and see an operational demonstration.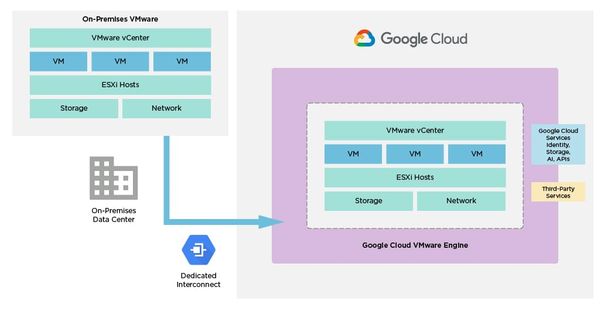 Details
Google Cloud VMware Engine allows organizations to run VMware software-defined data centers inside Google Cloud. This enables organizations to accelerate migrations to Google Cloud while taking advantage of existing IT skillsets and familiar operational tools.
This 1-2 hour briefing will include an introduction to the Google Cloud VMware Engine solution and a discussion of common use cases and best practices, as well as an operational demonstration of the Advanced Technology Center's Google Cloud VMware Engine environment.
What is a Briefing? A scheduled event with a WWT Subject Matter Expert – typically via a live Webex – where our Subject Matter experts present an overview of specific topics, technologies, capabilities or market trends. Attendees are allotted time for Q&A to pose questions specific to your organization. Delivered free of charge.