Aligning business strategy to IT decision-making
The growing complexities and interdependencies between business and IT are driving a renewed interest in Enterprise Architecture.
But without the right approach, companies pursuing digital transformation risk failure. Enterprise Architecture often becomes too theoretical to drive meaningful impact or is too focused on technology and disconnected from business planning.
WWT's practical approach to Enterprise Architecture avoids these pitfalls by balancing actionable projects with dynamic, long-term strategy.
Benefits and value:
Accelerate decision-making and delivery of business outcomes
Organize and optimize infrastructure to align with business goals
Modernize and grow your IT department
Foster collaboration and alignment between business and IT leadership to generate tech-enabled innovations and operating models
What we do
A new approach to Enterprise Architecture
WWT helps organizations think differently. Our experts take a practical approach to building an Enterprise Architecture function that drives positive business results. We can help you position Enterprise Architecture in a way to influence key strategy, planning and delivery decisions and become the connective tissue between your IT and business organizations.
Using our Enterprise Architecture Maturity Curve framework, we'll work to understand the current state of your capabilities and help you chart a path toward a fully-integrated Enterprise Architecture function.
How we help: from strategy through delivery
As organizations look to transform the core functionality of IT to thrive in today's digital world, the role of Enterprise Architecture must not remain solely strategy based.
Rather, Enterprise Architecture must become the connective tissue between a company's business and IT organizations, playing a central role in influencing strategy, planning and delivery decisions.
Our experts are ready to help, wherever your organization is in the journey to a mature Enterprise Architecture.
Enterprise Architecture assessments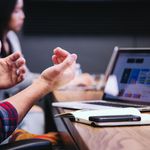 Whether your organization currently has an Enterprise Architecture function or not, our experts can help you kickstart or mature your capabilities by building the foundational components of Enterprise Architecture while driving quick wins for key business and technology initiatives.
Scale-out engagements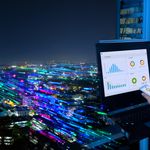 Once you establish the foundation of your Enterprise Architecture plan, we'll help you scale the downstream delivery of technology projects and programs by building artifacts and implementing roadmaps across the breadth of your technology and business domains.
Operational readiness engagements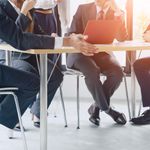 Operational Readiness Assessment
The primary goal of our Operational Readiness Assessment is to modernize the IT workflows and processes associated with your IT operations. Our Assessment is a well-defined practice that provides operational awareness and enables the full value realization of the investments into an organization's IT assets. Our approach has two phases. First, we aim to understand your current IT process maturity. Second, we design IT process modernization requirements to achieve your overall goals of synthesizing IT systems through the right people, processes and technology.
During operational readiness engagements, our experts deep dive into the current state of your business or technology environment and identify gaps compared to your desired future state. We also recommend which tools and resources to invest in to achieve that defined future state.
Our people
Our architects, engineers and managing consultants have years of hands-on experience showing customers how to position Enterprise Architecture in a way that influences key strategy, planning and delivery decisions.
James Bigger, Managing Director
Business & Analytics Advisors
James is a co-founder and leader of WWT's Business & Analytics Advisors practice, with responsibilities for Enterprise Architecture, data analytics and AI, and overall practice growth. He is experienced in leading complex transformation services, relationship management, business development and practice management. James holds a bachelor's degree in Physics and a Ph.D. in Materials Science from Oxford University.
Yoni Malchi, Managing Director
Business & Analytics Advisors
Since joining WWT in 2017, Yoni has led AI and Enterprise Architecture management consulting engagements across a variety of industries (healthcare, car rental, consumer packaged goods, financial services). He currently drives our AI R&D program with the data science team. He is adept at listening to market needs to find practical business use cases that could benefit from the latest analytical techniques and technologies (e.g., deep learning, streaming analytics, GPUs, etc.).