TEC37 Security Series E03: How Cybersecurity Becomes a Business Enabler
Event Overview
We are bringing back some of our favorite TEC37 episodes! In this TEC37 recast, we explore the relationship between cybersecurity and the business. For years, cybersecurity has been viewed by C-level leadership as cost center. But as cyber attacks grow in sophistication and scale, organizations need to start viewing security threats as business threats and security strategy an integral part of business success. Join host Robb Boyd as he speaks with WWT's Todd Neilson, Global Director of Security Services, and Gregory Schoeny, VP of Services and Strategic Solutions for Global Service Providers. They'll discuss how cybersecurity can become a business enabler.
Goals and Objectives
After attending, you'll have better insight into how to set a security strategy based on business goals. You'll come away with practical steps you can take to mitigate the risks that stand most in the way of business success, and you will receive ideas about how to establish collaboration between your security organization and business leadership.
Who should attend?
This episode is targeted toward Chief Information Security Officers, Chief Information Officers and Cybersecurity Directors.
Presenters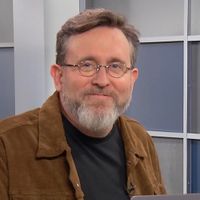 Robb Boyd
Explainerds.net
Chief Nerd
World Wide Technology
Chief Information Security Officer - Global Accounts
World Wide Technology
Senior Vice President, Services and Strategic Solutions
Invite people to join this event