TEC37 Cloud Series E07: Get the Most Out of Your Hybrid Cloud
Event Overview
Because cloud is more complex than ever, it's important to choose the right deployment model for your business. Whether you need a public cloud, private cloud or hybrid cloud solution to drive your digital or business transformation, WWT's certified experts can help you choose, implement and optimize the right approach. Our experts will explore how a hybrid cloud approach offers you the ability to deploy workloads and data where they maximize value, meet requirements, and solve business problems. However, many organizations do not experience the full benefits of hybrid cloud because they skip the necessary strategic work upfront. Join our TEC37 to learn how to maximize your investment.
Goals and Objectives
You will leave this session with an understanding of how to efficiently and effectively implement a hybrid cloud approach in your organization.
Who should attend?
This event is most relevant for: VPs/Directors, Managers of Cloud/Public Cloud, Container/Application Platforms, Infrastructure Managers of Compute, Storage, Networking, Automation and Virtualization teams.
Presenters
World Wide Technology
Principal Solutions Architect
World Wide Technology
Principal Solutions Architect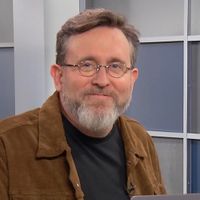 Robb Boyd
Explainerds.net
Chief Nerd
World Wide Technology
Technical Solutions Architect
Invite people to join this event