TEC37 Digital Workspace Series E07: Breaking Down the Barriers to Achieving an Anywhere Care Workspace
Event Overview
The global pandemic has forever altered the healthcare industry, accelerated new care models while exposed costs and outcome challenges. Digital disruption and consumer demand are transforming health systems and driving the next wave in care: health delivered anytime, anywhere, through a preventative, personalized and participatory model of care. But how can our health care providers that have traditionally invested in capital-intensive bricks and mortar facilities, adjust to the challenges in moving to a service model that brings care to the patient? What IT strategies, actions and investment can they take to keep the lights on while preparing for this new experience-oriented model of care delivery? Tune into this TEC37 episode to learn answers to these questions and more!
Goals and Objectives
After attending this event, you will leave with a frontline view of the considerations for helping healthcare providers and payors accelerate their innovation to drive better experiences and outcomes for patients and clinicians.
Who should attend?
CIO, CTO, Directors and VPs of Employee Experience, IT Directors, End User Computing leaders, modern workspace architects or anyone associated with delivering and supporting digital workspace services for laptops, desktops and mobile devices.
Presenters
Aamir Siddiqi
VMware
Sales Director, Healthcare, End User Computing, East
World Wide Technology
Chief Healthcare Advisor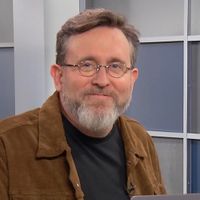 Robb Boyd
Explainerds.net
Chief Nerd
Invite people to join this event