TEC37 A&O Series E08: Achieving Full Stack Observability with AIOps
Event Overview
This episode brings together Tanner Bechtel & Tree Lindemann-Michael to talk all things AIOps. Full Stack Observability is a hot topic that we will continue to dissect and put some real-world examples around how to get there utilizing the foundation of AIOps. Be prepared to take notes, our experts know how to get your business where it needs to be.
Featured Speakers
Tanner Bechtel
World Wide Technology
AIOps / Automation and Orchestration
Tanner Bechtel leads the WWT Application Performance Monitoring (APM), Artificial Intelligence IT Operations (AIOps), and A&O teams as a technology leader and former software engineer with nearly 20 years experience in executive, technology, sales, management consultancy and leadership roles.
Tree is an AppDynamics Implementation Engineer at WWT. Tree enjoys solving difficult problems and innovating creative solutions. Past times include building legos, reading, nature hikes and long walks on the beach. Tree is excited for the future of space exploration.
Goals and Objectives
The purpose of this episode is to continue to educate on how Cisco's FSO solution accelerates WWT's discussions around AIOps.
Who should attend?
This episode is relevant for anyone looking to learn more about FSO and how it may fit in your AIOps journey.
Presenters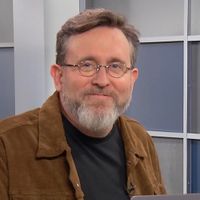 Robb Boyd
Explainerds.net
Chief Nerd
Invite people to join this event