Using artificial intelligence and machine learning to transform care
AI/ML in Healthcare

The future of healthcare, today
Despite the wealth of data floating within their walls, health systems often struggle to access meaningful information at the right place and time
Transforming your organization from data-rich to insight-rich will improve clinical and operational outcomes.
WWT is accelerating the game-changing benefits of artificial intelligence (AI) and machine learning (ML) for our healthcare partners, while leveraging their existing IT investments and minimizing risks.
Our team of 300+ healthcare experts, data engineers and data scientists collaborate to design and deploy business-driven solutions that are transforming healthcare models and optimizing patient and clinician experience.
Health systems have data from thousands of disparate sources flowing in and outside their walls. Yet consuming, aggregating and deriving actionable insights from these data to inform real-time clinical decisions that improve patient outcomes continues to be a challenge. In order to detect risk and provide early intervention, clinicians need structured and narrative patient data delivered proactively as actionable insight in real time.
Our healthcare data science team leverages next-generation AI/ML technology to transform health systems into organizations built around data, enabling you to confidently tackle more complex use cases and rapidly drive value.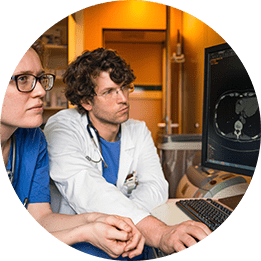 Healthcare organizations are operating at tighter margins than ever, so leveraging technology to automate and exponentially scale manual tasks with high accuracy is crucial. AI/ML can intelligently execute routine tasks and improve the speed and accuracy of complex tasks for real-time operational efficiency.
From supply chain forecasting to revenue cycle optimization and population safety, our augmented intelligence solutions are transforming operational workflows for health systems.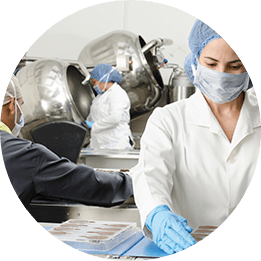 Healthcare organizations are struggling to keep up with market expectations of consumer-centric care as patients take on more responsibility for their care and demand flexible, convenient digital care tools. From intelligent advice chatbots that patients can access 24/7 to proactive smart notifications for care gaps and diagnostic results, AI/ML is transforming the patient experience.
At WWT, we're helping our partners transform healthcare from traditional reactive models to a proactive models that improve patient engagement and deliver superior user experiences.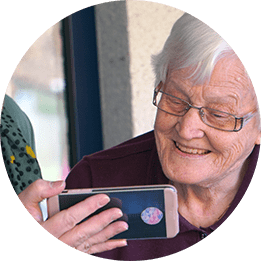 Ready to unleash the power of AI/ML in healthcare?