Are you ready for generative AI?
The massive popularity and adoption of Chat GPT have pushed generative AI front and center among IT leaders. These WWT Research Notes provide an overview of generative AI and critical steps IT leaders should consider to take full advantage of this game-changing technology.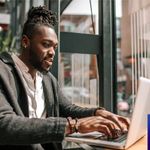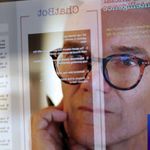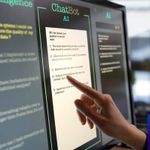 Featured videos
We all learn differently. Check out these presentations and conversations with our experts.
Assessing, analyzing and deploying solutions for sustainable growth and strategic value
Today's businesses collect more data from more sources than ever before about customers, services and systems. Successful organizations know how to manage, analyze and leverage this data to generate valuable insights that accelerate innovation, growth and strategic advantage.

Identify patterns and trends
Enable better-informed decision making regarding where to allocate resources and focus critical efforts

Manage data
Ensure your data is managed proactively and efficiently

Build use cases
Optimize the value of your highest priority use cases

Leverage AI/ML
Recognize the most appropriate opportunities to implement artificial intelligence and machine learning for competitive advantage
The value of analytics & AI
Whether you're new to the subject of big data, or you already have a solid understanding of the available technology and are ready to take the next step, we can help you better understand, manage and leverage data analytics and artificial intelligence effectively.
How do I get started?
Every company wants to be built around data, but few actually are. Our experienced data scientists and engineering experts can assess your organization's data maturity level, collaborate to establish a go-forward strategy and then execute on that vision. We're here to help you realize the transformational value and accelerated business outcomes associated with adopting a true data-driven culture.
Evaluate
Organizations often struggle to understand what big data is or what it can do for their business. Our experienced data scientists first help organizations understand their level of data maturity, then identify and prioritize clear business use cases that can provide quick and exceptional value.
Design
The more seamless that data can be analyzed and integrated into day-to-day workflows, the more rapidly organizations can innovate and make smart decisions on the fly. After you identify the use cases that would most benefit from data strategy, leverage our ATC to design, test and validate deep learning and machine learning solutions that can productionalize models to deliver business value.
Implement
Successful data strategies require predictive insights to augment organizational decision-making and solve critical business challenges. Our domain knowledge and technical expertise can be leveraged to successfully implement powerful data strategies.
Operate
Understanding the most effective distribution, visualization tools and methods of integration with existing databases is essential to a long-term, successful big data deployment. We help customers better understand how to use big data technology efficiently and effectively.
Learn more about our analytics & AI work
Get started today
Don't see what you're looking for or want to learn more?