Connecting the unconnected to transform healthcare
CONNECTED HEALTH & IoT

Redefining healthcare delivery
The Internet of Things (IoT) is transforming healthcare from a reactive model for "sick care" to a proactive model of "well care."
IoT in healthcare has witnessed a rapid expansion. Initially used to spur operational efficiency through real-time locating systems (RTLS) and supply chain solutions, IoT is now widely used for remote monitoring to proactively improve patients' care outcomes.
From within and outside health system walls, IoT-enabled technology continuously collects patient data to enable proactive decision-making that can improve clinical and operational outcomes.
With payer models increasingly incorporating outcomes-based reimbursements and penalties, IoT is improving the financial health of hospitals by preventing costly reactive care and avoidable readmissions in chronic disease populations.
A solid IoT strategy allows healthcare organizations to glean accurate insights in real- or near real-time to reduce medical errors and time to intervention. IoT trend data also enables clinical decisions to be made earlier than is possible with traditional episodic care.
For a strong IoT strategy, the first step is deploying devices optimized for data collection. These include sensors, monitors, detectors and camera systems.
WWT helps our health system partners select best-of-breed devices and ensures their underlying infrastructure is optimized for a scalable, interconnected IoT model. From Edge computing to the hybrid cloud, our IoT team of scientists, engineers and clinicians helps organizations implement the right digital strategy based on their current and future technology roadmap.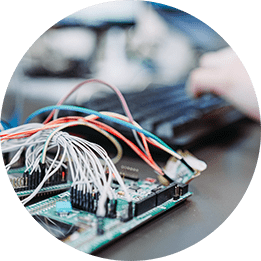 The data captured from remote patient monitoring devices must be aggregated, normalized and processed in a standardized way in order for predictive insights to be made in real- or near real-time.
WWT's Data Analytics & AI teams works with healthcare organizations to begin their connected health journey with a solid data rationalization plan. Identifying the current and future state of data management, as well as desired analytics, is a key component of a meaningful IoT model that will prevent costly manual workflows, duplication of processes and avoidable technical debt.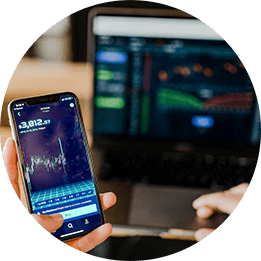 Traditional healthcare is predominantly a reactive model whereby care is provided after a patient experiences signs or symptoms of illness, or a complication. At WWT, we help our healthcare partners build applications that not only consume and interpret remote monitoring data, but that automate downstream actions based on these insights.
Meaningful workflow-congruent alerts for clinicians and virtual response teams are examples of automation solutions that can replace heavily manual processes and continuously manage higher patient counts than human-based workflows. Leveraging existing technology investments, we also develop digital solutions for proactive patient engagement such as portal notifications and smart alerts driven by risk identification from remote monitoring data.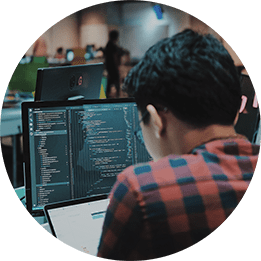 Connect with our healthcare and tech leaders
Ready to test drive a connected health & IoT solution?