Unlocking the power of data in healthcare.
Data and Automation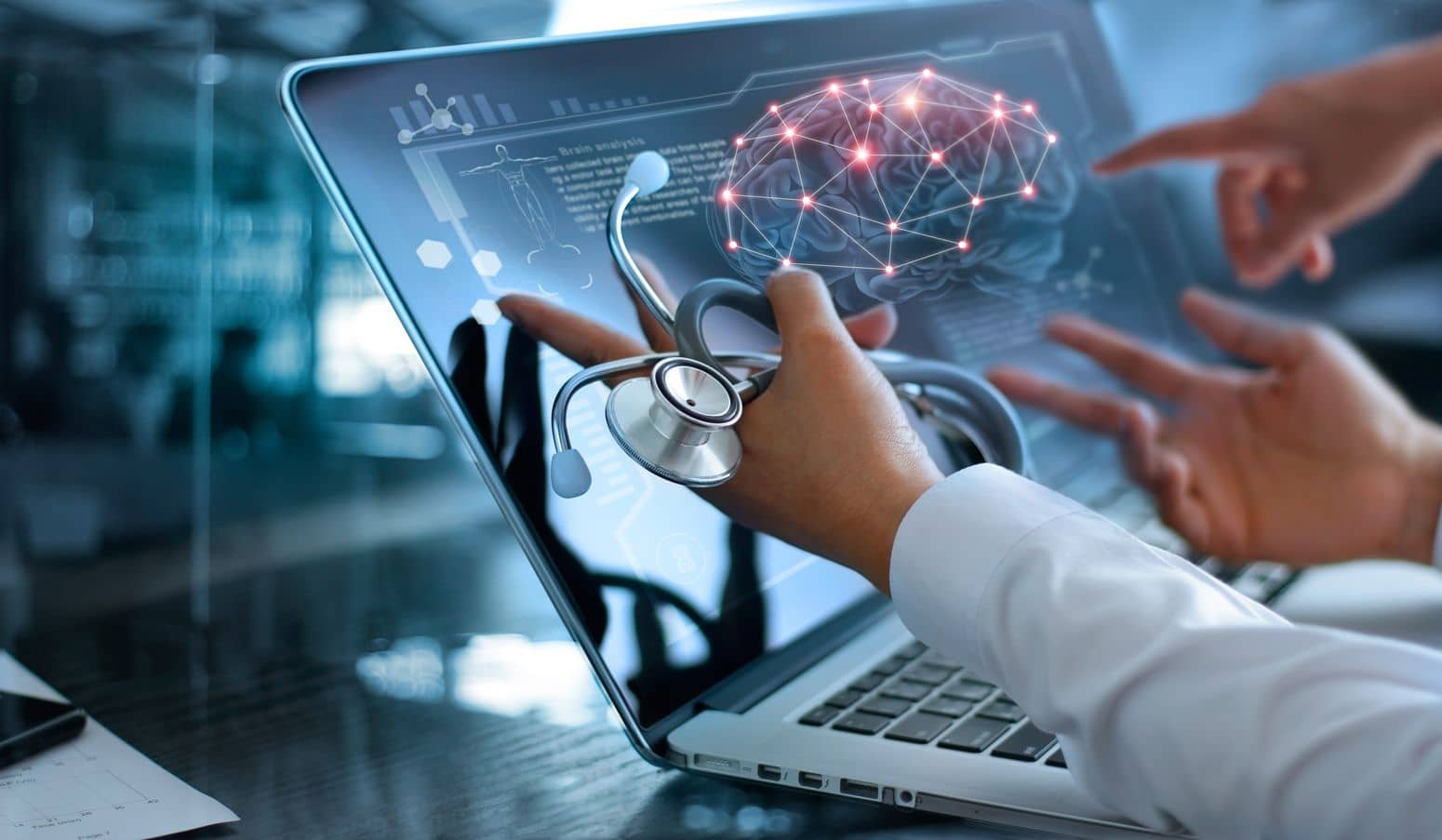 Intelligent transformation

Leveraging the right technology, health systems can unlock powerful data insights and drive transformative automation.
Organizations in the healthcare industry are increasingly challenged with consuming, interpreting and acting on the growing expanse of data they generate. As they transform from data-rich to insight-rich, organizations are seeking ways to automate and simplify traditionally manual workflows to allow their teams to work more strategically and deliver more transformational work.
WWT is helping our clients transform their operational and clinical outcomes via the game-changing benefits of artificial intelligence (AI), machine learning (ML), IoT and application development while leveraging existing IT investments and minimizing risks.
Data analytics and AI/ML
Healthcare organizations collect data from thousands of disparate sources flowing in and outside their walls. Yet it's still challenging to consume and derive actionable insights from these data points to inform real-time or near real-time decisions that improve outcomes.
Clinicians need structured and narrative patient data delivered at the right time and place to detect risk and provide early intervention. Hospital administrators need data-driven insights to inform operational and financial decision-making. Healthcare technology companies are increasingly focused on aggregating and interpreting the data being generated by their applications to inform their product and market roadmaps.
WWT is accelerating the game-changing benefits of AI and ML for our healthcare customers across provider, payer and technology vendor markets. Our team of healthcare experts, data engineers and data scientists collaborates to design and deploy business-driven solutions that transform healthcare organizations.
IoT in healthcare
The Internet of Things (IoT) continues to transform healthcare. Whether installed on-premises or remotely, today's IoT-enabled solutions allow organizations to automate workflows, generate actionable insights and enable team members to work top-of-license. By helping align technology to outcomes, IoT provides many financial and clinical benefits in healthcare.
IoT solutions like real-time location analytics, object detection, people counting, wayfinding and digital signage deliver improved efficiencies and staff satisfaction. Patient-focused automation includes smart lighting, heating and cooling, and access controls — all of which deliver organizational benefits as well, like cost savings, improved security and energy conservation. Meanwhile, supply chain IoT technology delivers inventory management, storage, location, distribution and delivery solutions for centralized and distributed health systems.
WWT partners with our health systems to select best-of-breed IoT solutions while ensuring their underlying IT infrastructure is optimized for scalable, interconnected IoT solution models. Our team of scientists, engineers and clinicians helps organizations implement the right digital strategies based on their current and future technology roadmaps.
Workflow automation
Because healthcare organizations are operating at tighter margins than ever, it's crucial to leverage technology that can automate and exponentially scale manual tasks with high accuracy. Intelligent IoT solutions can execute routine tasks and improve the speed and accuracy of complex workflows.
One fast-growing area of automation is robotic process automation (RPA), which our clients are leveraging to automate routine, repetitive tasks in workflows such as revenue cycle management. Chatbots and triage tools are another type of process automation seeing accelerated adoption. Many organizations are also investing in the omnichannel transformation of previously manual workflows, such as call centers.
We support our clients throughout their automation journey using a human-centered design approach. Our team of industry experts, digital advisors, technologists and business consultants helps organizations optimize existing IT investments while selecting, building, implementing and deploying transformational solutions.
Ready to unleash the power of data and automation?