Cisco 9800 Foundation Lab
Solution Overview
Immersive experiences on mobile are becoming the new normal. Add the explosion of IoT and mobile devices, and not only does your network need to be secure, it must be fast and reliable. With access points and wireless controllers that support the Wi-Fi 6 (802.11ax) standard, Cisco provides an intent-based architecture to meet customer expectations and scale for growing business demand.
This lab will cover a variety of topics and provide the foundational knowledge, skills and practical experience required to set up and configure a basic Cisco WLAN utilizing the IOS-XE architecture and features. The goal will be to achieve a technical understanding and hands-on experience of configuring a pair of Cisco 9800 Controllers in redundancy mode, with an AP Cisco WLAN that will show network connectivity and management.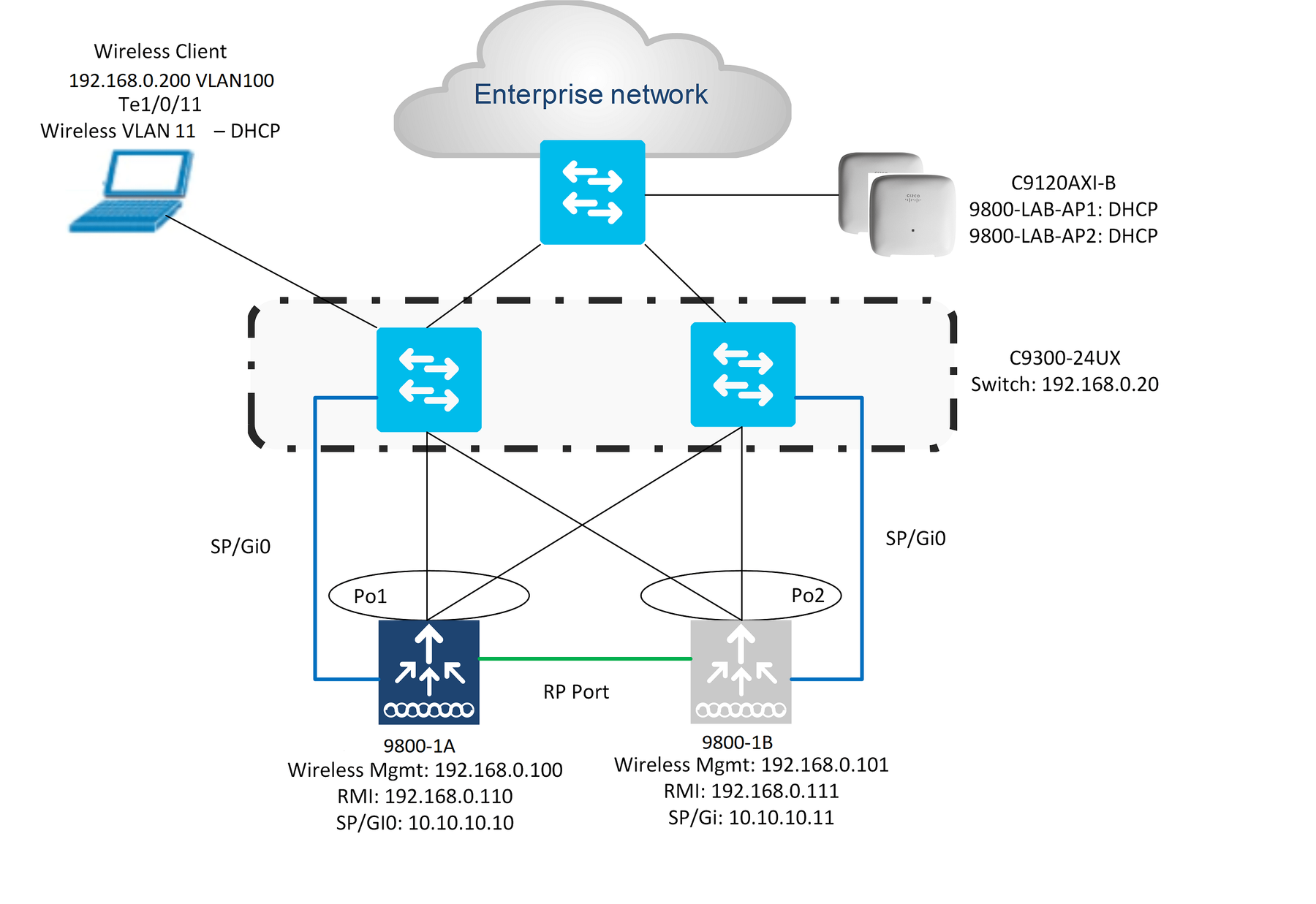 Goals & Objectives
The purpose of the lab is to help you develop proficiency in deploying, managing and monitoring Cisco IOS-XE Wireless Controllers/Switches. By the end of the lab, you will have gained enough knowledge to begin applying these technologies to your own use cases. The lab is divided into modules based on the technology being covered.
Initial WLC Setup
Switch Configuration
WLC Interface Configuration
WLC Port Channels
WLAN Creation
WLAN IDs
High Availability Configuration
SSO
Redundancy Management Interface
Gateway Reachability Check
HA Monitoring
HA Validation and Testing
DHCP Scope Creation
AP Association and AP Uptime
Radius Configuration
Profiles & Tags
802.1x
WLAN Testing