Hybrid Cloud Management With CloudBolt CMP Lab
Solution Overview
Gain a better understanding of the CloudBolt Hybrid Cloud Management Platform and some of its capabilities. CloudBolt is an extensive solution containing over 75 out-of-the-box integrations where organizations can automate, optimize and govern public and private clouds. The goals of this lab are to provide an understanding of how you can configure CloudBolt while providing a single pane of glass for your organization.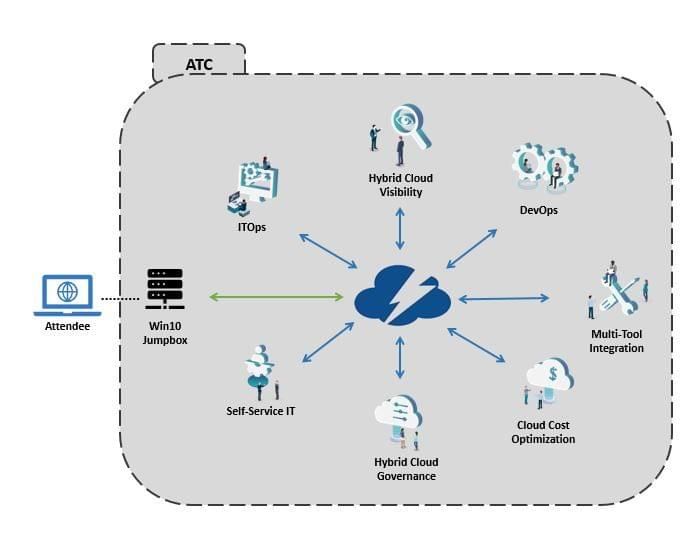 Goals & Objectives
The modules below will build a foundation that you can expand on in this full access lab.
Module 1 - Overview (20-30 minutes): High level overview of the CloudBolt interface and capabilities.
Module 2 - Deploy a Two-Tier WordPress on Ubuntu using the catalog (5-15 minutes): Utilize the catalog view to work through the process of ordering and deploying a Two-Tier blueprint.
Module 3 - Catalog items (build your own) (20-30 minutes): Step by step process of building your own catalog item.
Module 4 - Governance and approval (20-30 minutes): Build on the out of the box approval and governance features.