Pure Ansible Automation Lab
Solution Overview
To keep up with the growing speed of business demands, there's a pressing need to make programmability and automation an inherent part of operational IT processes. WWT offers hands-on Ansible Automation Training labs to help customers learn how to get started using centralized automation tools to manage and deploy configurations.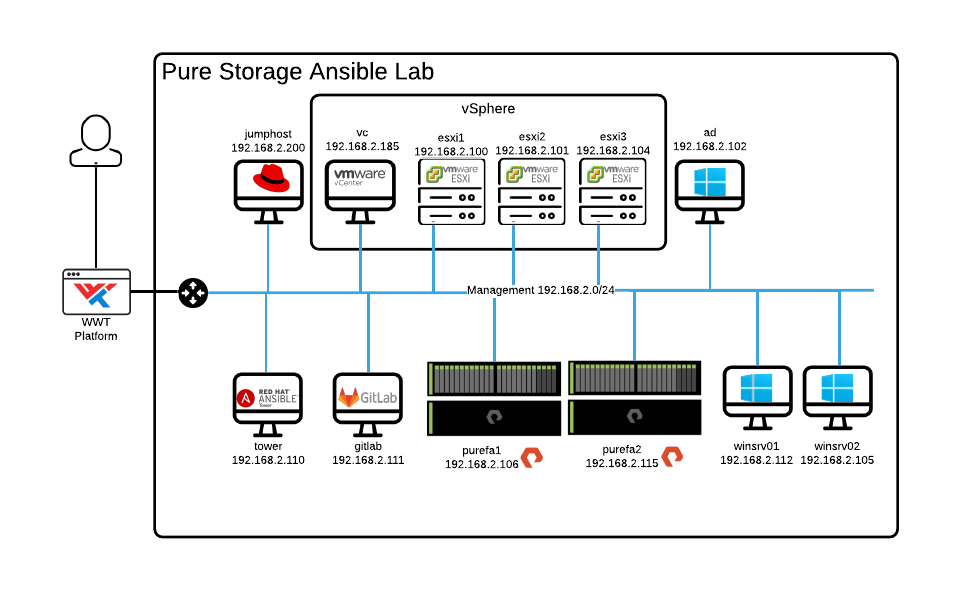 Goals & Objectives
The purpose of this lab is to provide hands on training on how to start automating your Pure Storage infrastructure.

The following scenarios are contained within the lab:
Ansible Overview
Storage Provisioning
Host Side Configuration to Access Presented Storage
IP Allocation & DNS Reservations
Deployment of Application using Ansible Workflow
This playlist goes along with the on-demand Pure Ansible Automation Lab. Follow the instructions in the first video to get access to one of the on-demand labs.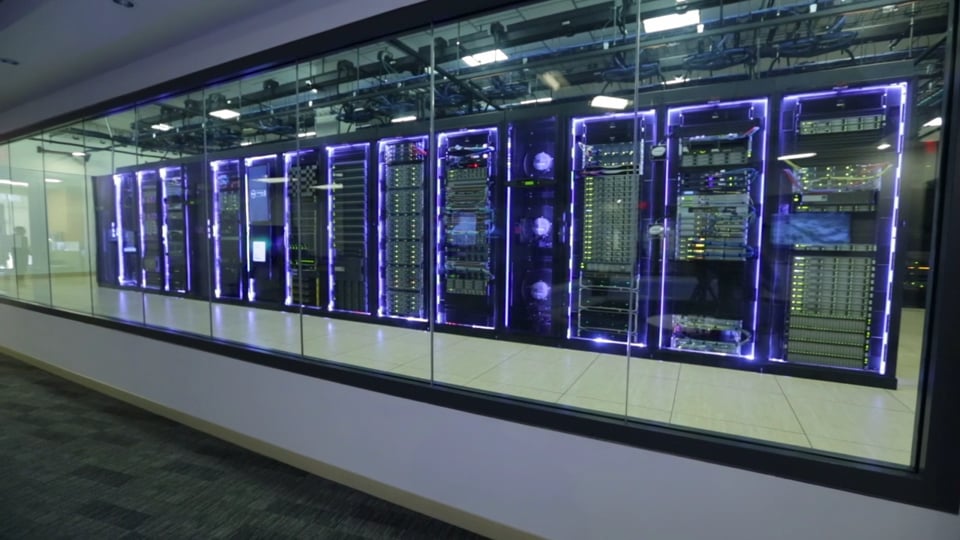 01
Pure Ansible Automation Lab: Introduction
1:00
141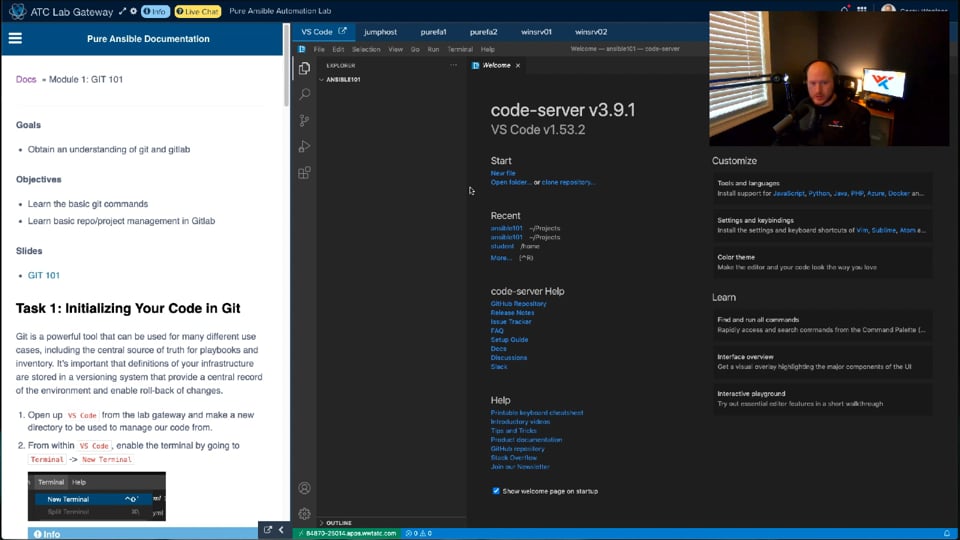 02
Pure Ansible Automation Lab: Module 1
8:07
91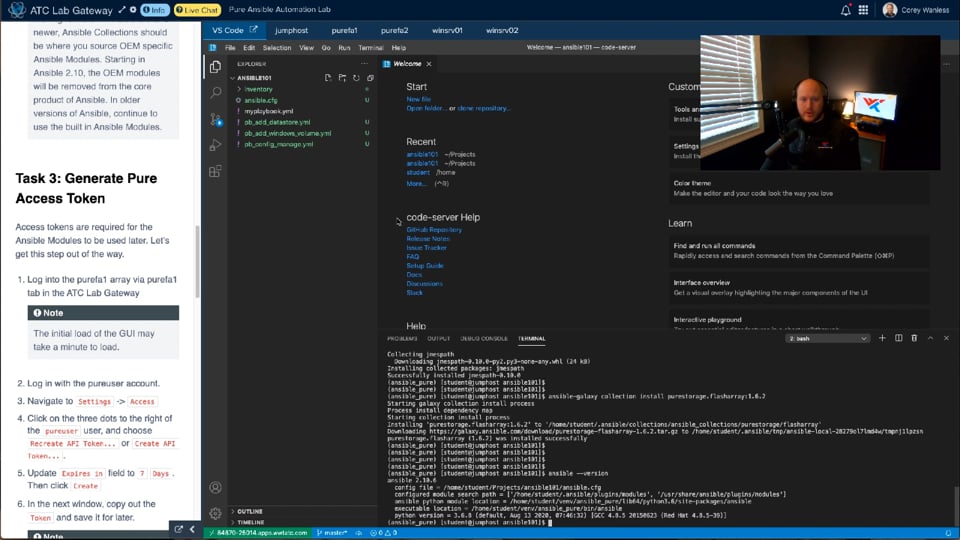 03
Pure Ansible Automation Lab: Module 2
14:53
45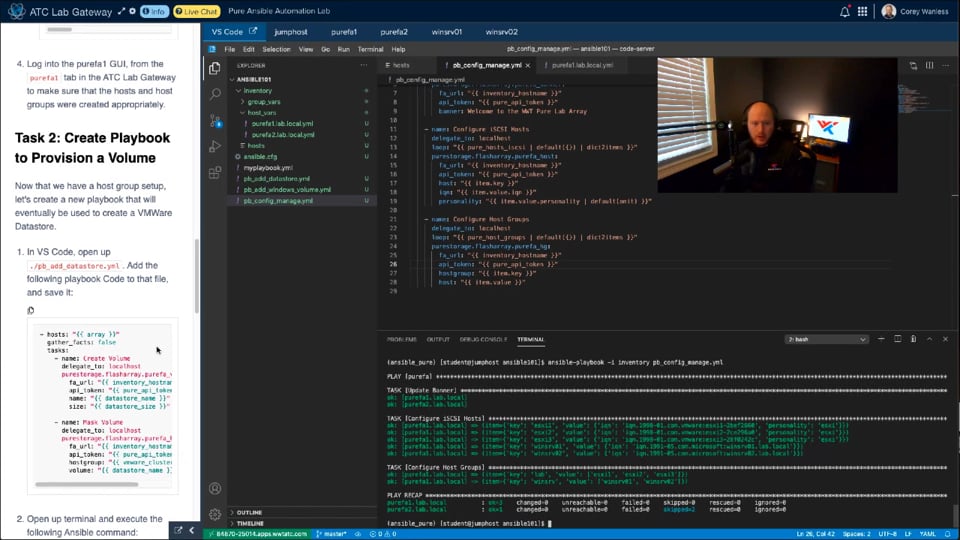 04
Pure Ansible Automation Lab: Module 3
13:40
36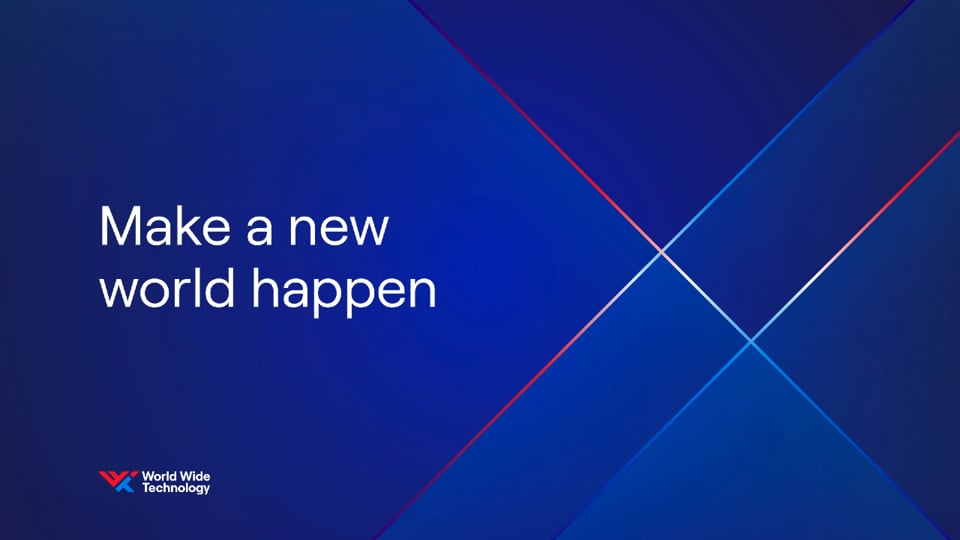 05
Pure Ansible Automation Lab: Module 4
7:46
26