Advanced Configuration Lab
Software-Defined Cooling With ZutaCore Lab
Advanced Configuration Lab
Solution overview
Zutacore HyperCool™ is a complete, two-phase, closed-loop solution for cooling a server's heat-emitting components such as the CPU, GPU, and FPGA. The HyperCool™ system is a two-phase evaporative cooling system consisting of the following sub-systems:
Heat rejection unit (HRU), a self-contained system placed inside a standard 19" server rack that can handle up to 20 kW rack power in total.
Rack-mounted refrigerant distribution units (RDU).
Enhanced Nucleation Evaporators (ENE) assembled onto heat emitting components such as CPUs and GPUs.
Service Unit, a self-contained system used to pump liquid refrigerant into the HRU and purge gas out of the system.
The liquid used is dielectric, non-corrosive, non-toxic and fire-retardant.
Lab diagram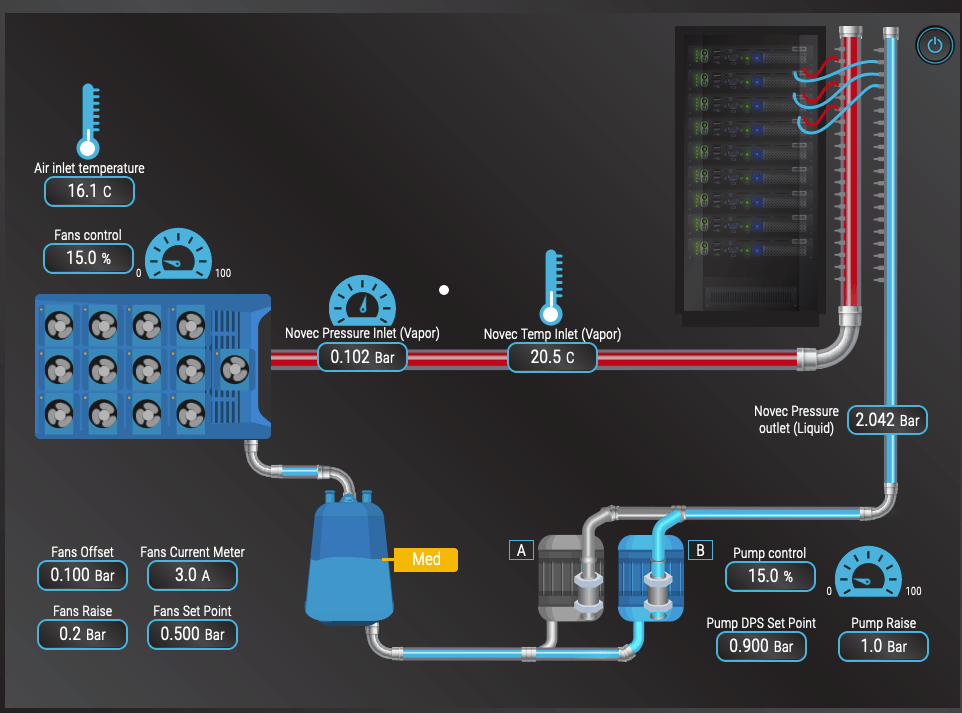 What's next?
Learn more about Facilities Infrastructure, stay up-to-date with the industry and the new technology we have at WWT.