About Nutanix & WWT
As a Premier authorized partner, WWT collaborates with Nutanix to delight customers with a simple, flexible and cost-efficient cloud platform, one that offers freedom of choice and enables a true hybrid and multicloud computing. With a deep bench of domain experts in virtualization, networking, storage, automations and other domains, our WWT and Nutanix experts address in-depth solution challenges with organizations' data center modernization. Whether on-premises or in the cloud, our customers get unified management and operations with one-click simplicity, intelligent automation and always-on availability.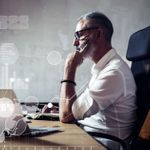 Start your journey today
Visit Nutanix.com for more information, or speak with a WWT expert to learn more about our Nutanix capabilities.