About VMware & WWT
As a certified Pinnacle Partner, WWT is a leading provider of VMware advanced virtualization, end-user computing and cloud computing solutions. Together we help organizations optimize their IT environments from the desktop to the data center and into the cloud by empowering the digital workspace, transforming networking and security, delivering multicloud solutions and modernizing applications. Fueled by WWT's proven approach and powerful infrastructure, our experts help you discover, evaluate, architect and implement advanced technology lab testing in our Advanced Technology Center (ATC), and deploy rapidly through our global integration centers.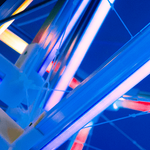 Our competencies span VMware's entire portfolio
Industries
WWT is organizationally aligned to support Global Enterprises, Public Sector Agencies and Global Service Providers. We also hold VMware accreditations in Academic, U.S. Federal and Healthcare industries.
Start your journey today
Learn more about our VMware capabilities, speak with an expert or take advantage of what's available in our labs.