What's new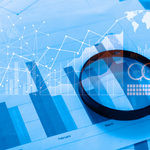 Assessment
Webex Contact Center
Contact Center Health Check Assessment
A Contact Center Enterprise Health Assessment is an in-depth evaluation of the performance and health of the Contact Center solution to assess if the implementation meets the customer's requirements and functions optimally as per WWT, Cisco and industry best practices.
Lab
ATC
Cisco Finesse 12.5 Administration Lab
Customize Cisco Finesse 12.0 agent and supervisor desktops to meet your contact center needs. Configure reason codes, workflows, modify the desktop layout and configure desktop chat capabilities. Test the changes using Cisco Jabber soft-phones and the Finesse desktop.
Foundation Lab
323 launches
Lab
ATC
Unified Contact Center Express 12.5 Configuration Lab
Configure Cisco's Unified Contact Center Express from the ground up. Start with a review of the installation parameters and licensing. Configure JTAPI call control, create a queue, and assign agents and supervisors to take inbound calls. Test it all using Cisco Finesses agent and supervisor desktops.
Foundation Lab
240 launches