What's new
Lab
Palo Alto Networks Prisma Access
Palo Alto Networks Prisma Access: Secure Branch (SASE Lab Series)
Secure Access Service Edge (SASE), coined by Gartner in 2019, is a solution that blends networking and security into cloud scale architecture that optimizes end user performance and improves security for an organization. Palo Alto Networks Prisma Access is a SASE solution that combines edge networking, domain name system (DNS) enforcement, firewall as a service (FWaaS), and secure web gateway (SWG) capabilities to connect, protect and secure remote offices and users. The SASE Lab Series will look to explore the capabilities of the solution to provide you with a "rubber meets road" understanding of these technologies and how SASE can be applied in your company.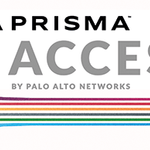 Technology
Palo Alto Networks Prisma Access
Palo Alto Networks Prisma Access
Your organization's cloud transformation is changing the way that your users access applications and the way that you deliver security protection. You need to enable secure access, protect users and applications, and control data – from anywhere. Multiple point products have been the standard approach, but they add cost and complexity and leave gaps in your security posture. Now there's a better way – the secure access service edge (SASE). Palo Alto Networks is paving the way with Prisma Access.