Welcome to the Galaxy experience, a world of innovative possibilities designed to give you the edge in your industry.
WWT's experts and Advanced Technology Center (ATC) support the latest in Samsung laptops.
Galaxy Book
Do business better with Samsung Galaxy Book laptops. Samsung's business laptops offer the technology you need to improve collaboration and productivity, while keeping sensitive business data secure.
Conquer the new reality of hybrid work while Samsung's defense-grade security protects your data every step of the way.
Experience the best of both worlds with a power-packed PC and Super AMOLED tablet in one.
Thinner and lighter than ever, Galaxy Book2 Pro helps you stay on top of the workday from wherever you are without skimping on power.
Galaxy Chromebooks
Whether you're working in the boardroom, the classroom or the living room, Galaxy Chromebooks help you do your best work. They're built to keep you connected and up-to-date, no matter where you are.

Galaxy Chromebook Go is solidly built to endure everyday bumps and bruises, and its battery can power through your work or school day without needing to sit by a power outlet.
Work like never before with the Chromebook for business. See projects and designs in ultra-real detail, work fast from anywhere and do it all worry-free with built-in security and automatic updates.
The Samsung Chromebook 4 is built for you to teach the way you want. Maximize your technology funding with a budget-friendly solution that can meet your needs.
Learn more about Employee Experience & Samsung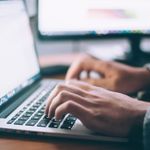 End-User Computing
Digital Employee Experience Briefing
Many organizations struggle to deliver seamless digital employee experiences (DEX) that empower employees to work securely from anywhere. In this briefing, you'll learn how to create, monitor and optimize fresh experiences that improve employee productivity, engagement and empowerment.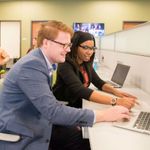 End-User Computing
Give employees access to any application, on any device, anywhere - while providing enhanced security and manageability for IT departments.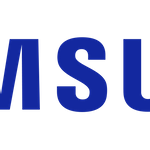 Samsung Electronics America
As a global leader in enterprise mobility and information technology, Samsung Mobile provides innovative devices, software and services to help customers realize the promise of digital business, from our rugged smartphones and tablets for frontline workers, to next-generation foldables, powerful laptops and end-to-end device management capabilities.