What's new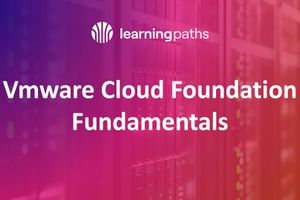 Server Infrastructure
VMware Cloud Foundation
The VMware Cloud Foundation Learning Path is an educational journey designed to equip learners with the fundamental knowledge to get started working with VMware Cloud Foundation environments.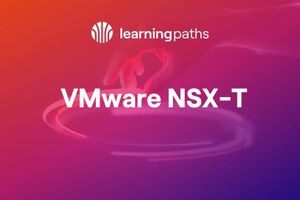 Data Center Networking
VMware NSX-T
VMware NSX Datacenter(NSX-T) platform allows the creation of secure virtual networks on top of your current physical network and virtual server infrastructure. SDN abstracts the underlying infrastructure of your network and programs separate virtual networks using the software. Using the NSX-T manager to create the NSX infrastructure, we prepare the Compute and Edge hosts participating in NSX. The compute hosts connect to the DC fabric, typically a CLOS or Spine/Leaf architecture. The Edge is connected to the DC fabric and external switches to provide public and private routing to WAN and Internet. Using the software, NSX can recreate entire physical networks, from the layer two switching, complex BGP routing, and FWs load balancers VPNs. This is possible by creating layer 3 Virtual Tunnel Endpoints (VTEPs) that use the Geneve encapsulation protocol to create an overlay in the compute and Edge cluster hosts. This overlay can then build layers two and three segments to connect our Virtual NSX routing and switch infrastructure. This Geneve Encapsulated Overlay also allows us to create a Physical to Virtual (P/V) point where we can either encapsulate the virtual networks and send them across the layer three underlays or decapsulate to connect to devices outside NSX.