An incubator for innovation
Our Advanced Technology Center (ATC) is unlike any other testing and research lab. We call it an ecosystem. You'll call it the first place your engineers go for exclusive resources, guidance and tools.
The ATC is a collaborative ecosystem to design, build, educate, demonstrate and deploy innovative technology products and integrated architectural solutions for WWT customers, partners and employees. With it, we've helped our customers do amazing things. For example, one major oil company was able to reduce the time it took to evaluate complex object storage from six months to two weeks.
Our virtual lab connects engineers to the ATC when they're working on-site. The ATC portal makes it easier for your team, WWT engineers and our partners to collaborate, design and test solutions in sandbox environments, 24/7.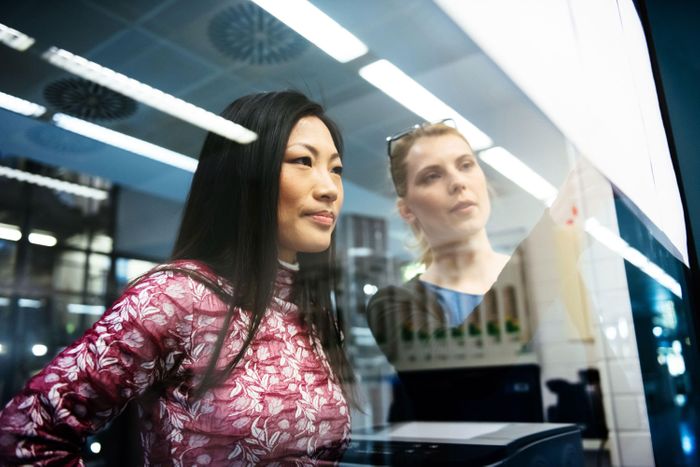 On-demand labs
WWT has created a growing number of on-demand labs of common technology configurations and integrated solutions. One click connects you to hundreds of product and integrated solution demos, all hosted by experts who walk you through the basics.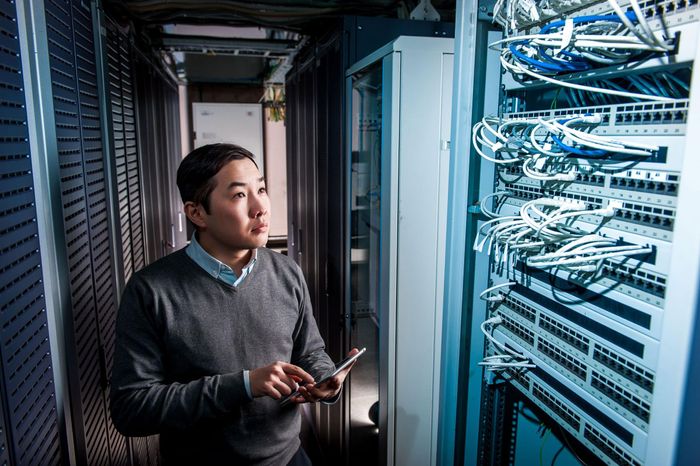 Accelerate decision making
Our complete portfolio of Lab Services can reduce the cost, time and risk that comes with technology evaluation and testing. The services available within our ATC include a variety of offerings: on-demand labs, product comparisons, proofs of concept, product benchmarking, architectural design validation, functionality testing and lab as a service.
How will you use the ATC?
Product comparison
Use our product comparison capabilities to receive timely, unbiased results when comparing technology solutions.
You're in the driver's seat when it comes to the features, functionality and performance of the products being compared. We'll collaborate to develop a high-topology test plan and test cases that document objectives, setup, steps, procedures and expected results.
After design, build and test phases, you'll receive an observed-results report for each test case. If a product is selected, we'll discuss steps toward design validation.
Product benchmarking
Product benchmarking tests whether a vendor's product functions as advertised. We stress test products under production-level workloads with elements of your environment incorporated into the test plan.
Benchmarking can help you right-size hardware and software for your environment. It can also save you money if it shows you need to purchase less of a given technology.
Refine your technology lifecycle with the enhanced understanding of scalability that comes from properly benchmarked products.
Design validation
Engage us for design validation to understand how newly introduced technology will affect your brownfield environment. Our testing focuses on performance, stability, failover, scalability, operations and manageability.

We mimic your infrastructure, from compute through networking, to create a full-stack representation of your production environment.

Design validation is often based on customer configurations and custom designs that have not been validated by a vendor. But even if you're implementing less specific designs or OEM-validated ones, you can still use our validation services to get an unbiased, third-party opinion.
Functionality testing
Functionality testing generally takes place in a custom sandbox where your organization's engineers get hands-on access to products in an environment that reflects the major aspects of your own. Learn the critical components of building, troubleshooting and operating a given product based on test cases that matter to you. Functionality testing can help you decide whether you want or need to explore a solution more thoroughly through a formal proof of concept in our ATC.
Lab as a Service
Lab as a Service (LaaS) secures your organization dedicated lab space within the ATC, built to your unique performance, security and access requirements. It simplifies and streamlines the rapid prototyping and provisioning of multi-OEM topologies for evaluation, testing and proof of concept.

Keep pace with the speed at which OEMs release new code by using LaaS for regression testing and accelerated product certification. Gain peace of mind that unstable code won't be introduced to your production environments, and let your skilled engineers focus on production activities instead of tedious QA tasks.

Make LaaS the foundation for how you manage the lifecycle of your technology investments.
Proof of concept
Proof of concept environments enable customers to evaluate the introduction of new technology, existing investments and upgrades to determine if they will positively affect their organization and achieve desired business objectives. Proofs of concept leverage infrastructure from the ATC's pre-built environments as well as hardware and software from strategic partners and OEMs.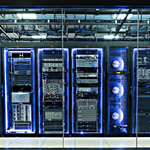 Case Study
Retail
ATC Lab Services Helps Mega-Scale Retailer Test SD-WAN Vendor Solutions
The Advanced Technology Center (ATC) Lab Services Team helped design, build and execute a proof of concept (POC) with a Mega-Scale Retailer that was interested in a global technology refresh of their retail stores and distribution outlets. The ATC Lab Services Team and Retailer evaluated SD-WAN solutions from four vendors against a standard test plan created in conjunction with the Retailer's priority use cases.