Cloud Cost Management
Simplify consumption and governance. Maximize ROI.
A concierge service where a team of cloud experts helps organizations manage the financial health of their public cloud accounts across the leading cloud service providers (i.e., AWS, Google Cloud, Azure), independent software vendors (ISVs) and original equipment manufacturers (OEMs).
Rein in cloud spend while optimizing IT environments to deliver the outcomes that move your business forward.

Cost savings
Consolidate cloud subscription management and billing
Rein in cloud sprawl
Manage cloud consumption across the enterprise

Visibility & governance
Reporting, forecasting, insights and savings opportunities
Visualize real-time cloud consumption metrics
Optimize the structure of cloud subscription accounts

Flexibility
More flexible payment terms, services and consumption models
Access unique ISV/OEM solution integrations
Expert recommendations for modernizing IT infrastructure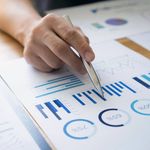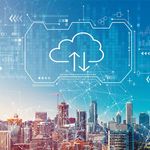 Cloud
Public Cloud Commitment Contract Assessment
Public cloud consumption contracts are commonplace for organizations with significant public cloud usage. Each major cloud service provider offers its own Enterprise Agreement and commitment vehicle: Microsoft Azure Consumption Commitment (MACC), Amazon Web Services Enterprise Discount Program (AWS EDP), and Google Cloud Commit. It's critical to evaluate all factors impacting your ability to meet or exceed your contractual commitments, so you don't undercommit (e.g., miss additional discounts) or overcommit (e.g., pay for unneeded services).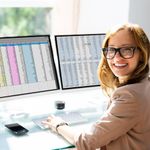 Why WWT for Cloud Cost Management?
There's no easier way to manage and optimize spend across cloud service providers.
Our longstanding relationships with the leading CSPs, ISVs and OEMs let us optimize cloud environments faster by seamlessly incorporating the hardware, software and services that organizations rely on to achieve their cloud goals.
Our expertise is informed by three decades of building the infrastructure on which modern clouds run. We've designed, built, deployed and secured complex data center, networking and cloud solutions for some of the largest service providers and businesses in the world.
Connect with our Cloud Cost Management experts