Upcoming and on-demand events
Online or in person, WWT offers a variety of events to collaborate, connect and grow in the digital world.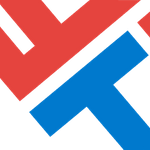 Event
experience
Google Cloud Retail & CPG Summit
World Wide Technology is a Signature level sponsor of the Google Cloud Retail & Consumer Goods (CPG) Summit 2021. This event brings together technology and business insights, the key ingredients for any transformation. Whether you're responsible for IT, data analytics, supply chains, or marketing, please join! Building connections and sharing perspectives cross-functionally is important to reimagining yourself, your organization, or the world. Learn more and register here: https://cloudonair.withgoogle.com/events/summit-retail?utm_source=worldwidetechnology&utm_medium=partner&utm_campaign=FY21-Q3-northam-GEM909-onlineevent-er-gc-retail-summit&utm_content=partner-invite&pcn_code=0014M00001h38jiQAA&utm_term=- ***Please note - this event listing is for information only. If you register using the blue registration button, the event can be added to your calendar. Register for the summit using the linked url above and follow the directions from the conference to attend virtually.