Our cyber resilience services
Our comprehensive services portfolio is designed to help at every stage of your journey to digital transformation. From idea to outcome, you won't find another partner who combines strategic consulting expertise with the ability to seamlessly execute complex IT deployments worldwide.
Briefings
Learn the basics from an expert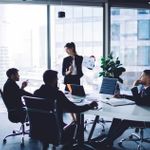 Briefing
Cyber Resilience
Cyber Recovery Briefing
In this briefing, we will work with your key stakeholders to identify where your organization holds the most risk, board-level objectives and top concerns. Our experts will discuss how we help customers identify gaps in their cyber response strategy to deliver an optimized resilience posture.
Workshops
Create actionable project deliverables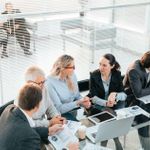 Workshop
Cyber Resilience
Cyber Recovery Workshop
With the average cost of a cyber breach reaching $3.92 million, being able to recover quickly and reliably from a malware attack has never been more critical. WWT's holistic approach ensures that the right technology and methodology is chosen to support the recovery time objectives (RTO) and recovery point objectives (RPO) for your most critical applications.