Upcoming and on-demand events
Online or in person, WWT offers a variety of events to collaborate, connect and grow in the digital world.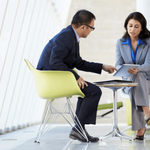 Event
webinar
Healthcare Focus: Build an Anywhere Workspace
Healthcare jobs around the world have transitioned to enable hybrid and remote models of work. With this transformation, healthcare officials must be able to access their applications and patient data from anywhere. Organizations that adopt a cloud-based application and storage platform embrace this remote mobility and deliver a more secure user experience for everyone involved. WWT's end user computing leaders explain how VMware's Anywhere Workspace cloud platform addresses the specific and unique needs of remote healthcare employees.
Mar 15, 2022 • 12 pm (CDT)