How we deliver great meetings
Our services portfolio spans the entire digital collaboration experience — from meeting strategy to technical design to outfitting conference rooms and training employees. Our team works side by side with your IT and employee experience leaders and staff to align technology with business outcomes and break down barriers between physical and digital meetings.
Strategy & Assessment
Using our employee-centric approach, we identify your end users, how they collaborate and the technology they need to do their jobs effectively to develop unique dynamic personas. These personas become the foundation of your meetings strategy and influence everything from product selection to room configurations to licensing models.

Design
Most organizations use multiple video conferencing platforms to conduct meetings. We help design and architect complex integrations that allow these platforms to work together and enable a seamless employee experience. Then we ensure the back-end design matches the in-room experience by determining the right room configurations and selecting compatible touch panels, audio/visual equipment, digital whiteboards and more.

Evaluation & Testing
Test drive meeting solutions and integrations in our Advanced Technology Center before implementing them in your environment. By leveraging sandbox environments, labs and proofs of concept, you'll uncover ways to limit disruption to the employee experience when migrating from legacy rooms to modern meeting and huddle spaces.

Deployment
Our certified experts can supplement your internal staff, or work alongside them, to fully deploy your new meeting solution and collaboration endpoints. We manage all the logistics, including ordering product and scheduling deliveries and installation teams. Plus, our global integration centers allow us to scale, streamline and ship multi-vendor, pre-configured solutions so they arrive on-site ready to deploy.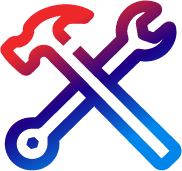 Support
Relieve your IT staff of burdensome and manual tasks, such as patching, code upgrades, troubleshooting, runbook operations and incident management, by leveraging our Managed Services Platform. Our team serves as the primary contact for monitoring, managing and remediating technology issues with your new solution, allowing your staff to focus on solving business challenges.

Adoption & Optimization
Our team helps train your employees and IT staff on their new meeting solution to guarantee the highest return on your investment. We can deliver live training sessions, how-to videos, FAQs, guides and other online resources. We also track, monitor and analyze your organization's usage to ensure you are utilizing the most cost-efficient licensing models and enterprise agreements.