Upcoming and on-demand events
Online or in person, WWT offers a variety of events to collaborate, connect and grow in the digital world.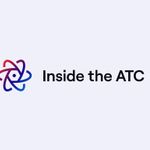 Event
webinar
Inside the ATC Networking: SSE - Security Service Edge
SASE remains a major architectural shift with many components -- zero trust network architecture (ZTNA), cloud access security broker (CASB), SD-WAN, and now a new term: Security Service Edge (SSE). For adoption to be truly successful, engineering teams must explore hands-on how different solutions address SSE and how they integrate into broader SASE architectures. Use our Advanced Technology Center (ATC) to launch SSE integration labs on-demand, bookmark helpful content for reference, follow related topics to curate content specific to your needs, and connect directly with WWT technical experts.
Jun 30, 2022 • 1 pm (CDT)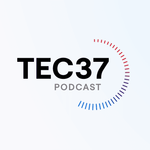 Event
webinar
TEC37 Networking Series E06: 5 Networking Priorities for 2022
The network has never been more essential to organizations and is undergoing fundamental change. Employees, customers, and applications require better experiences and more secure access in the increasingly changing landscapes. Our panel of cross-sectional experts recommend areas networking leaders should focus on in 2022 to position their organizations for success.
Mar 03, 2022 • 11 am (CST)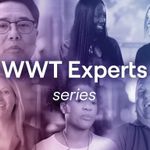 Event
webinar
WWT Experts: Warren Jackson on SD-WAN
Join us! We're excited for another quick dose of deep expertise with the WWT Expert series. In each episode, our host poses topical questions to a WWT Expert. Learn about the business solutions these experts have created, the technologies they've mastered and the trends they're seeing in the marketplace. All in 30 minutes or less. In this episode, our expert on the experts, Matt Coble, will be joined by a Networking legend, Warren Jackson. Warren will share his expertise about SD-WAN architectures, technologies and industry trends. While many organizations have implemented SD-WAN, others still need to start, and many are evolving how SD-WAN aligns with remote work, SASE and the evolutions of cloud computing. Warren will wrap his remarks by sharing what he sees coming in the future with SD-WAN technologies.
Jan 26, 2022 • 10 am (CST)