NSX on ACI Workshop
Up until recently, the choice of a software-defined data center networking product was typically narrowed-down to two contenders: Cisco ACI or VMware NSX. However, the discussion is now more complicated as more and more organizations ask how NSX can be run in conjunction with ACI. Customers are looking for simplified data center fabrics while providing simplified security across all platforms and clouds. While both of these SDN architectures provide elements of these criteria, each solution has its own strengths in the context of the specific customer environment. This workshop aims to guide a customer through the design challenges and leverage each solution in the best way possible to support their business and technical requirements.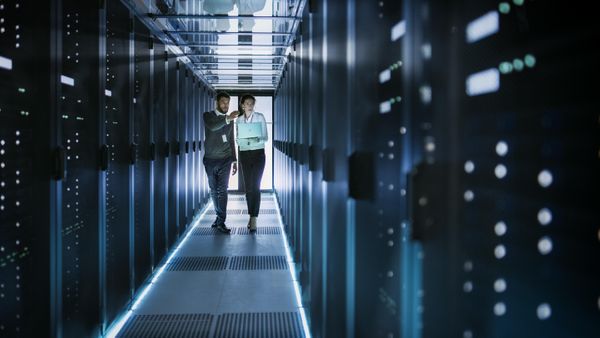 What to Expect
Work closely with WWT engineers to understand which NSX on ACI deployment models work best for your requirements. Those requirements will cover areas such as overlay networking, cloud integration, automation/orchestration and security. In-depth discussions will include but not limited to the following areas:
Discuss the compute platforms (baremetal, virtualized, cloud native) needed to support the business applications.

Define the network and application requirements for micro- and macro-segmentation.

Specify any overlay and/or multi-site data center network requirements.

Determine use cases for automation and orchestration.

Review best practices to support NSX in an ACI environment.
Goals & Objectives
Are you questioning which architecture is best for you? Do we do ACI or NSX? At the end of the day, there are requirements for the next-generation data center, and in most cases, one architecture won't always solve the challenge.
How about both?

The biggest concern with both is often complexity. WWT's goal with this workshop is to help reduce that fear of complexity by running dual SDN architectures in the data center. With NSX on ACI, the underlay is simply Cisco ACI. ACI is a highly automated and scalable data center fabric that supports multiple sites. That is the relatively easy part of the equation.

This workshop will now dive into the challenging areas. What architecture will provide the overlay networking services? What are the security framework requirements for micro and macro segmentation? How do we plan to support public cloud, L4-L7 services, bare metal workloads, containers?

Once the workshop is complete you will have a solid understanding of how NSX and ACI will work better together to support your long term business goals.
Benefits
The key benefits is to have a complete understanding on how to maximize each platforms capability to attain your goals. This workshop will help reduce the concerns about how these two environments will integrate and be supported to meet the requirements.