Executive Briefings
Attendees have the unique opportunity to explore transformational technology and supply chain solutions, collaborate with top engineering talent and experience our award-winning culture during an Executive Briefing.
An Executive Briefing is a meeting designed to help customers and partners discuss business and technology challenges as well as potential solutions. Agendas are tailored to attendee interests, focusing on technology and supply chain solutions that can transform your business.
Briefings are either held virtually or in person at our St. Louis headquarters—home to WWT's Advanced Technology Center (ATC)—or at our Washington DC Innovation Center.
The Advanced Technology Center (ATC) is a $500M+ infrastructure investment in a virtual environment that brings together 200+ OEMs, technology and knowledge to create a collaborative ecosystem where we design, build, demonstrate and deploy innovative and integrated technology solutions. Couple this hyperscale innovation lab with our extensive team of IT experts who specialize in the most in-demand technologies, and you will see how WWT can dramatically accelerate your solutions.
Learn from Subject Matter Experts
Executive Briefings include face time with WWT's on-staff experts who specialize in some of the most critical technology areas and dynamic vertical industries. Based on your objectives, we will assemble a team of industry, business and analytics, digital and technology advisors and architects who will share industry trends, best practices and innovation opportunities as well as potential technology solutions.
Preview OEM Strategies and Trends
WWT partners with hundreds of the world's top technology OEMs, bringing you insights into emerging technologies, use cases, industry trends and tips for navigating the OEM landscape. During your Executive Briefing you will learn about relevant solutions from Silicon Valley heavyweights like Cisco, VMware, NetApp and Dell EMC, as well as emerging tech players like Tanium and Dedrone.
Understand What Makes us Different
WWT has state-of-the-art hyperscale innovation labs, technology know-how and an unparalleled portfolio of global OEM partnerships, but that's not all. During your Executive Briefing you will have an opportunity to learn about WWT's greatest innovations—our people and our culture. Our team is committed to your success. Our culture is reflected in our core values, our Integrated Management & Leadership Program and our Diversity & Inclusion Program. These are principles we live by. They shape who we are and how we interact with each other, with our partners and with you.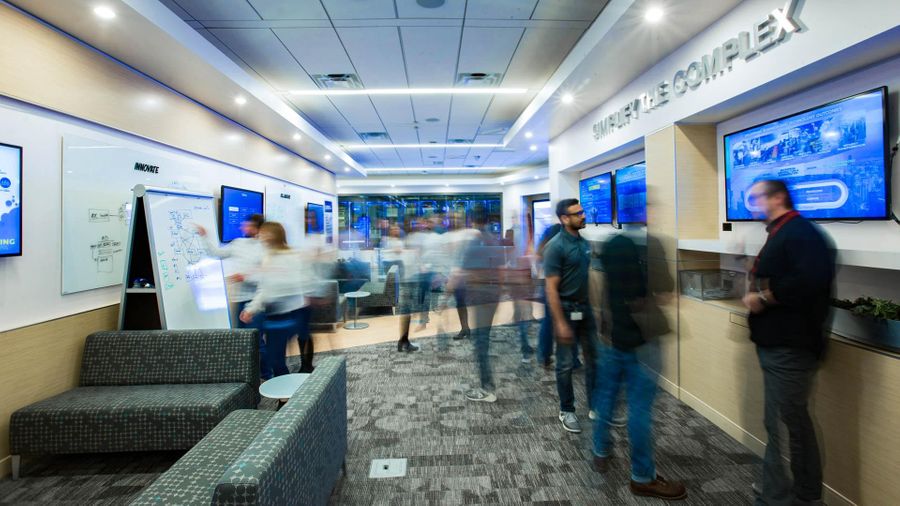 Sample Discussion Topics
We customize each agenda to map to your key business and technology objectives. Choose from any of the following topics: